3D Printed Diving Fin Wall Mounts
I used to have a huge fear of deep and open water, I chose to conquer this fear as of June 2019. In doing so I became very interested in skin diving, free-diving and spear fishing. At the time of writing this (July 2019) I'm still pretty new to all of this but I'm slowly gaining experience and equipment. I decided that I would like to do something a little different in my fitness room. I will cover the walls with all of my equipment along with anything else I do sport related.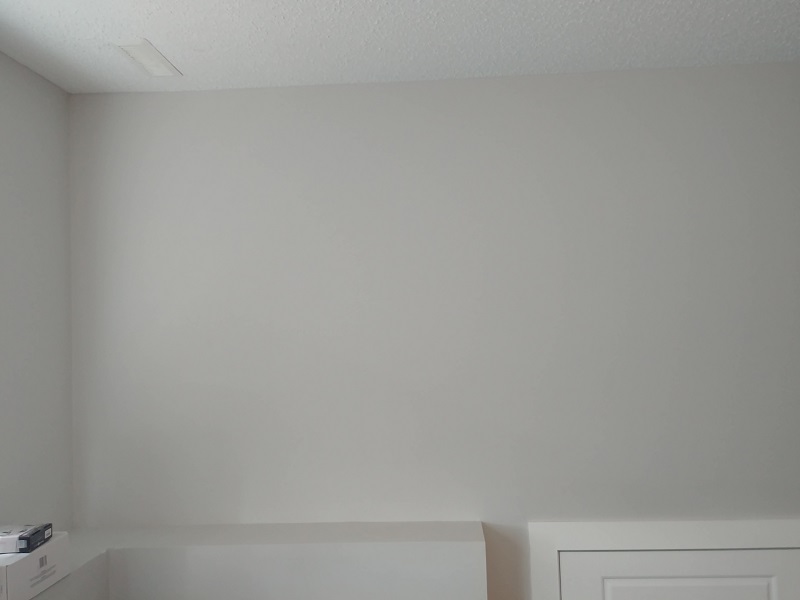 Regular Diving Fins
The main equipment in all of this is diving fins, my first pair intended for snorkeling / scuba diving. These fins will still work very well for skin diving and anything down to a moderate depth.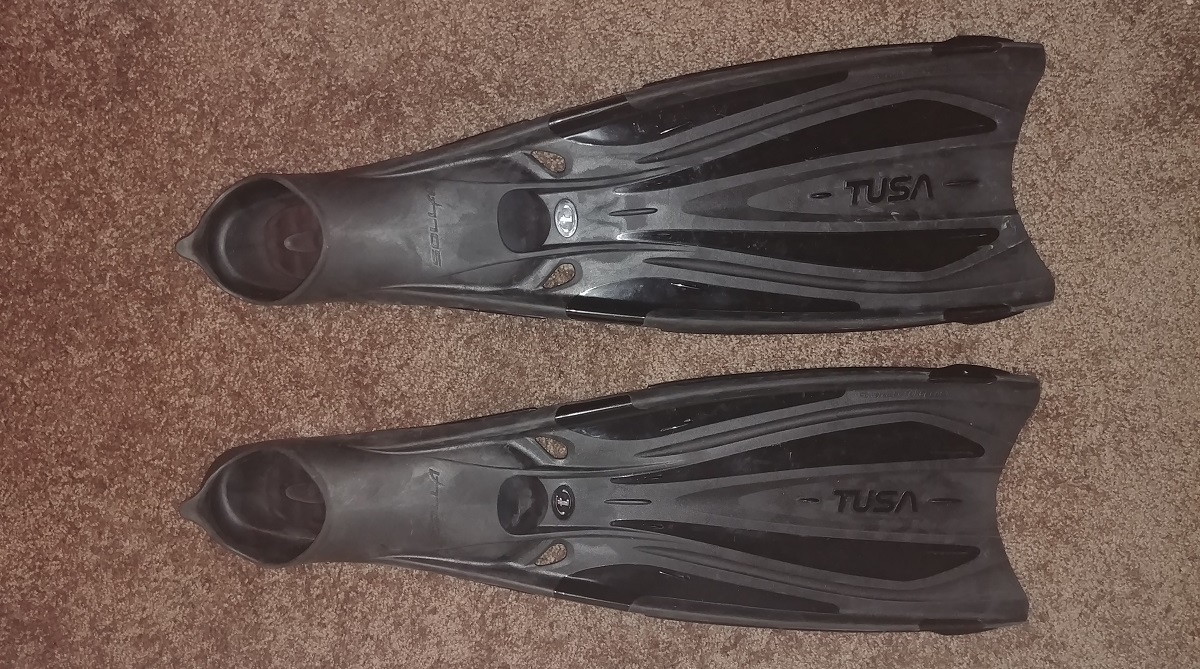 I thought of a few ideas on how to hang these on the wall, the main objective is to not deform the foot pockets.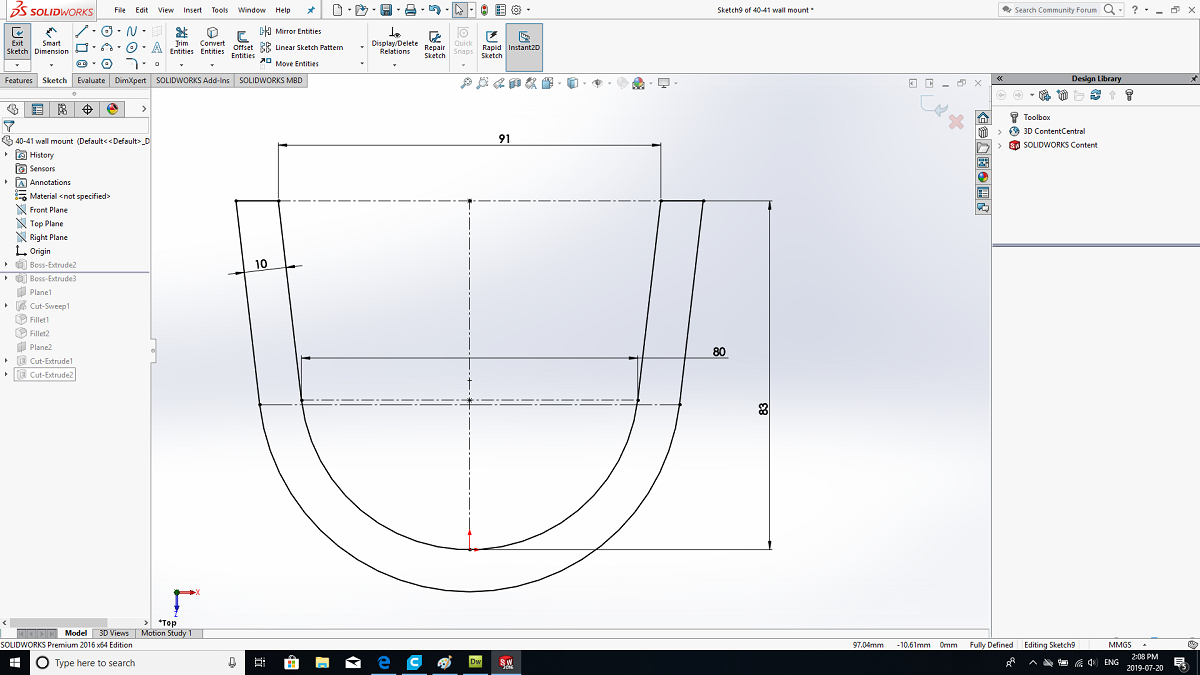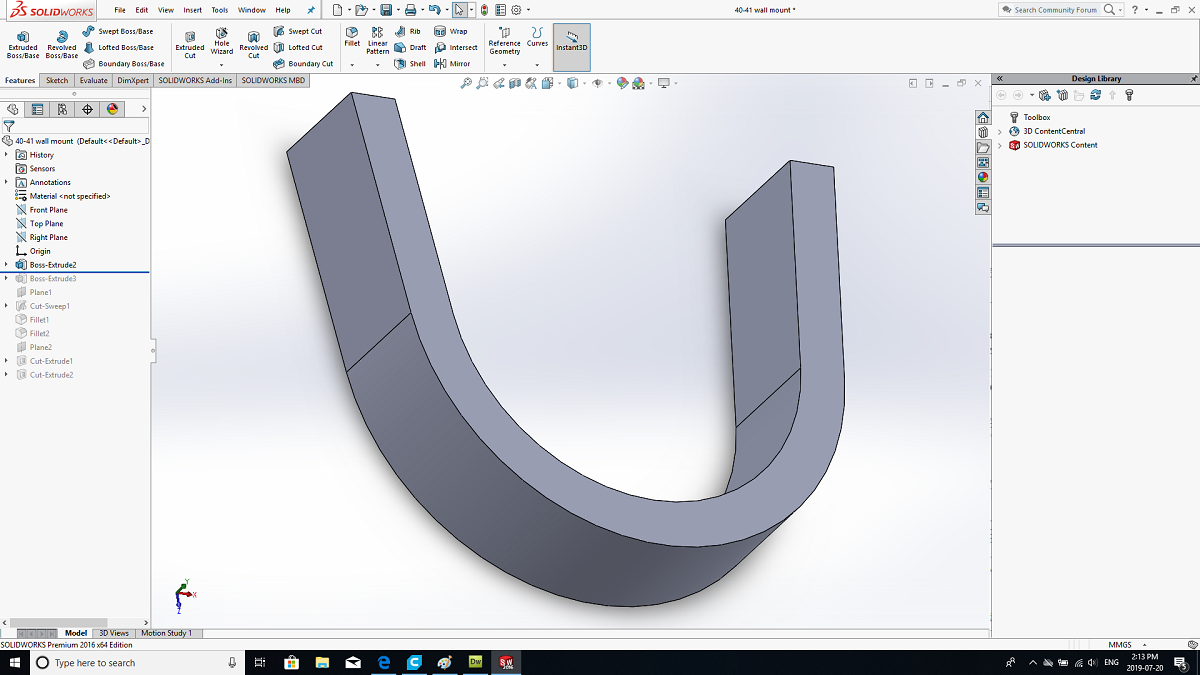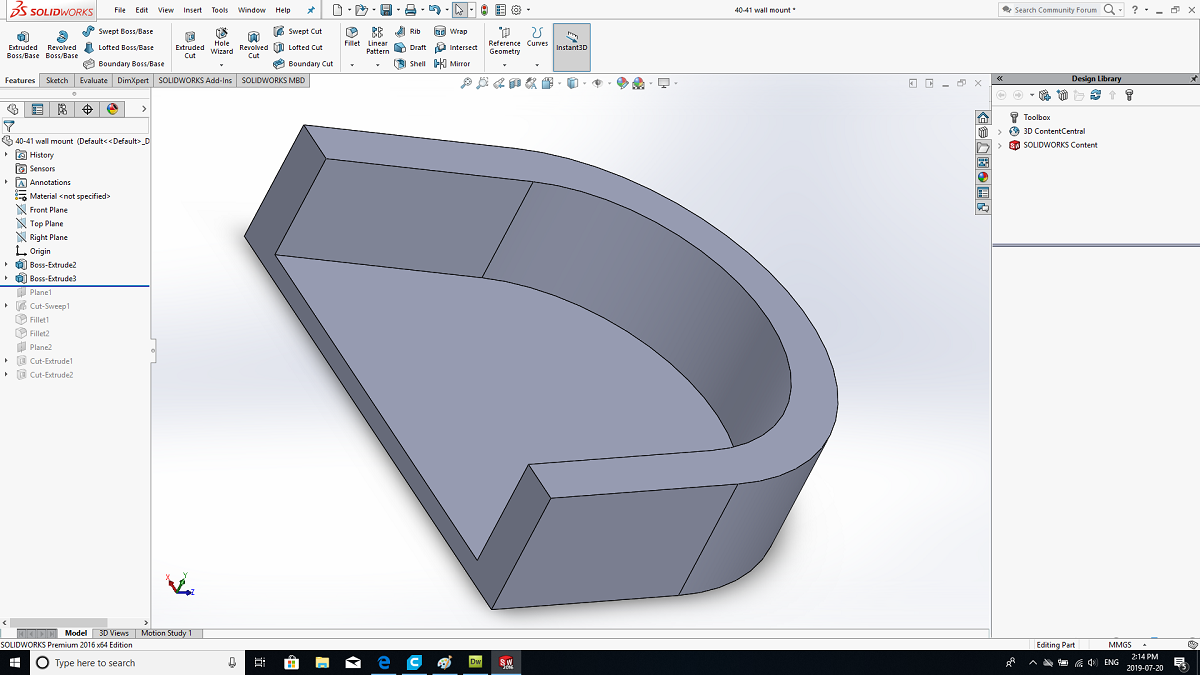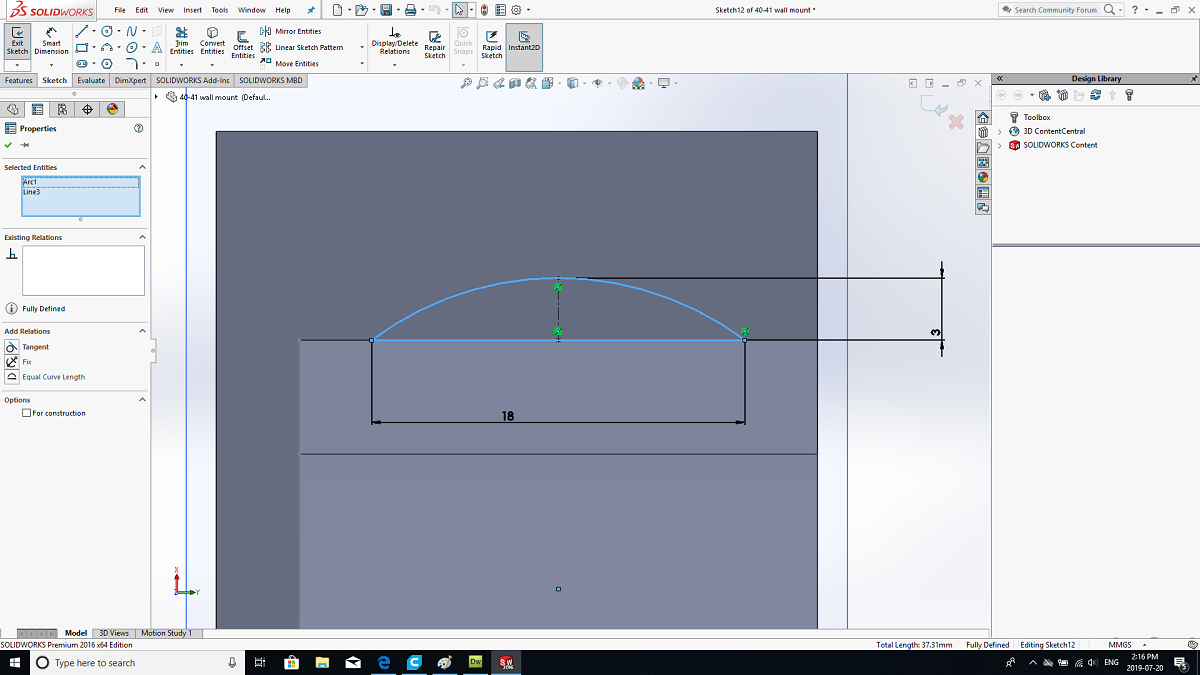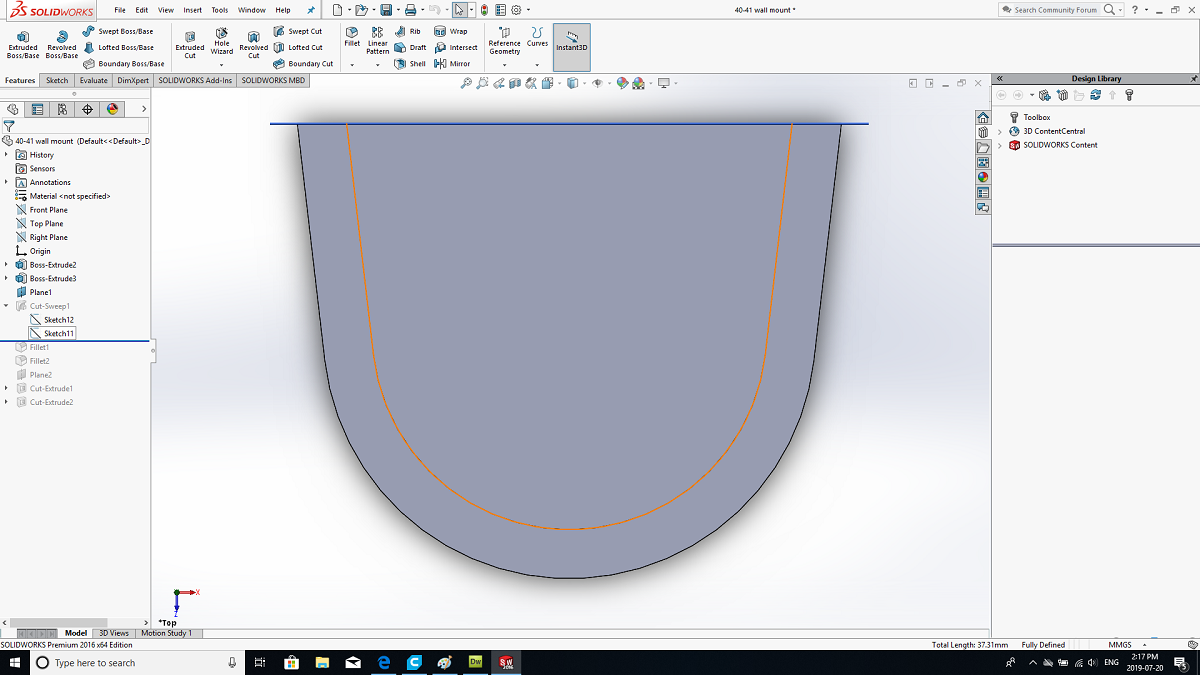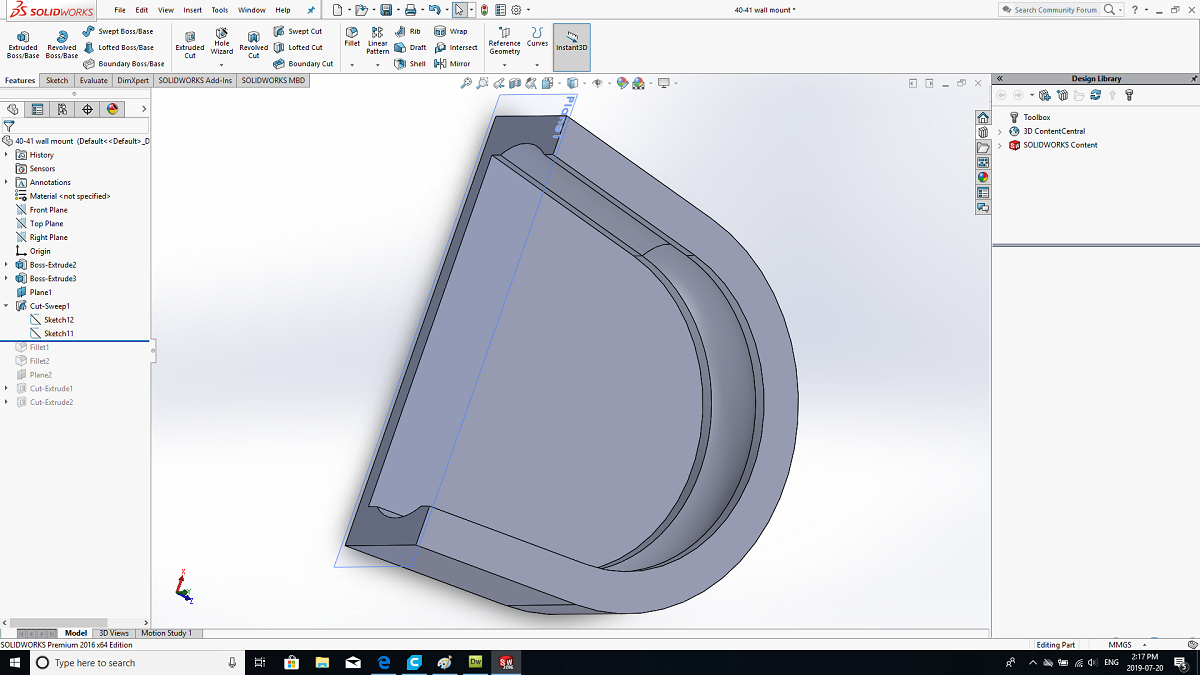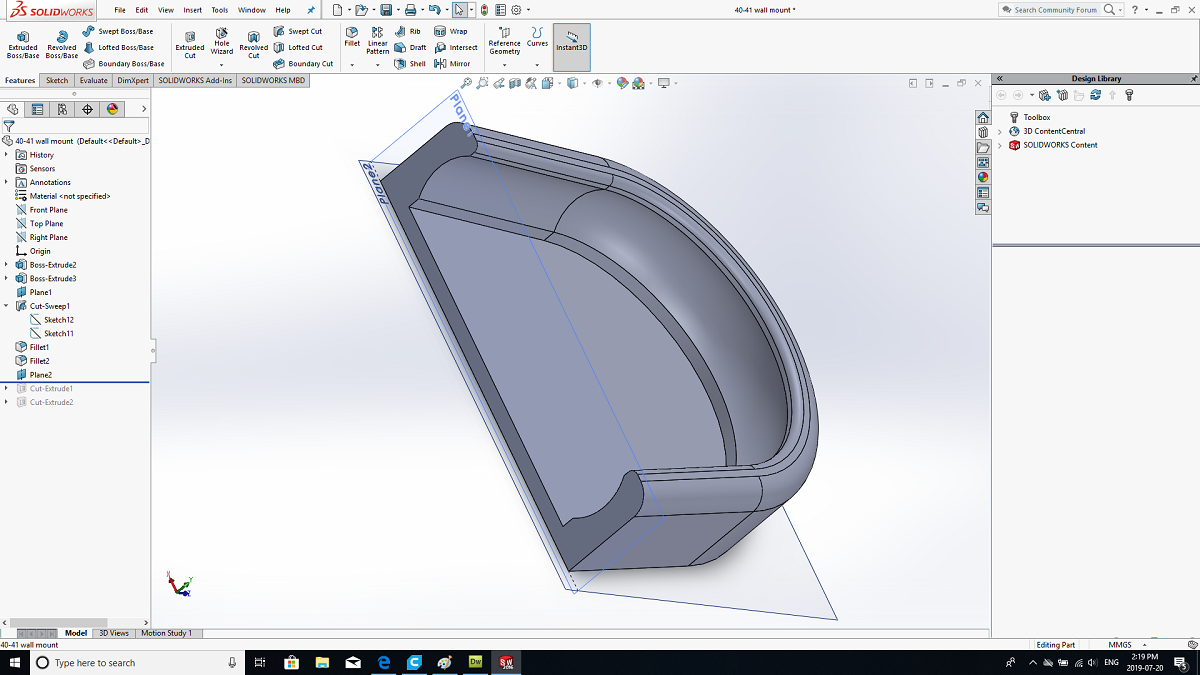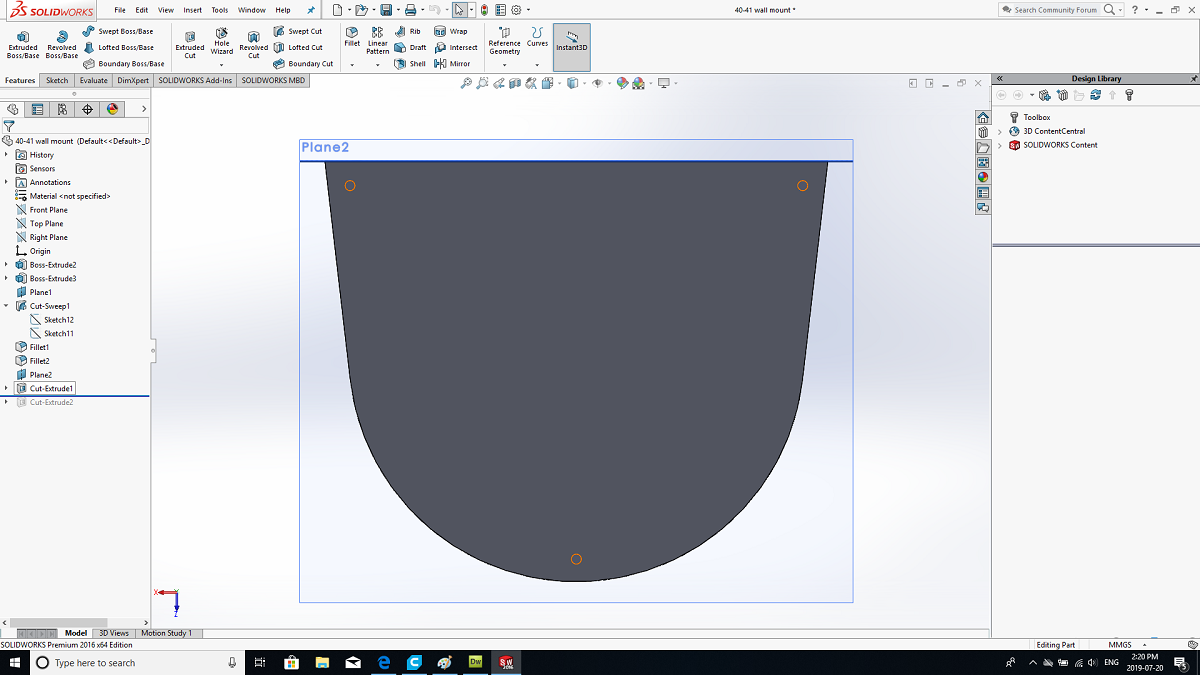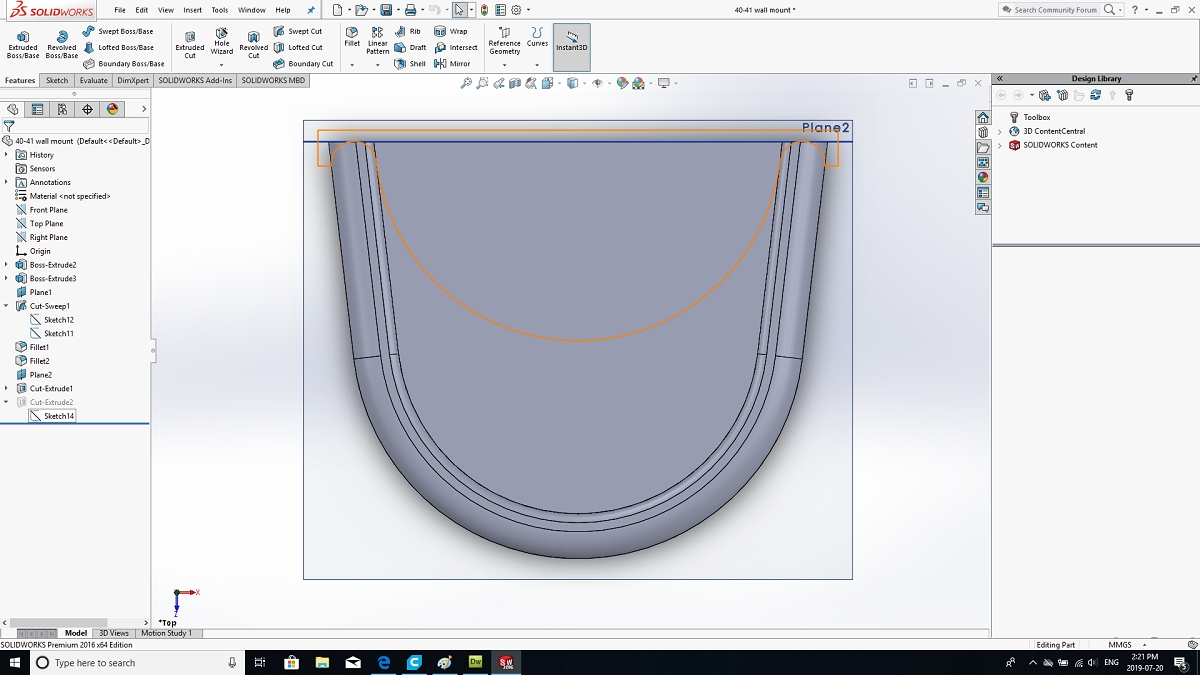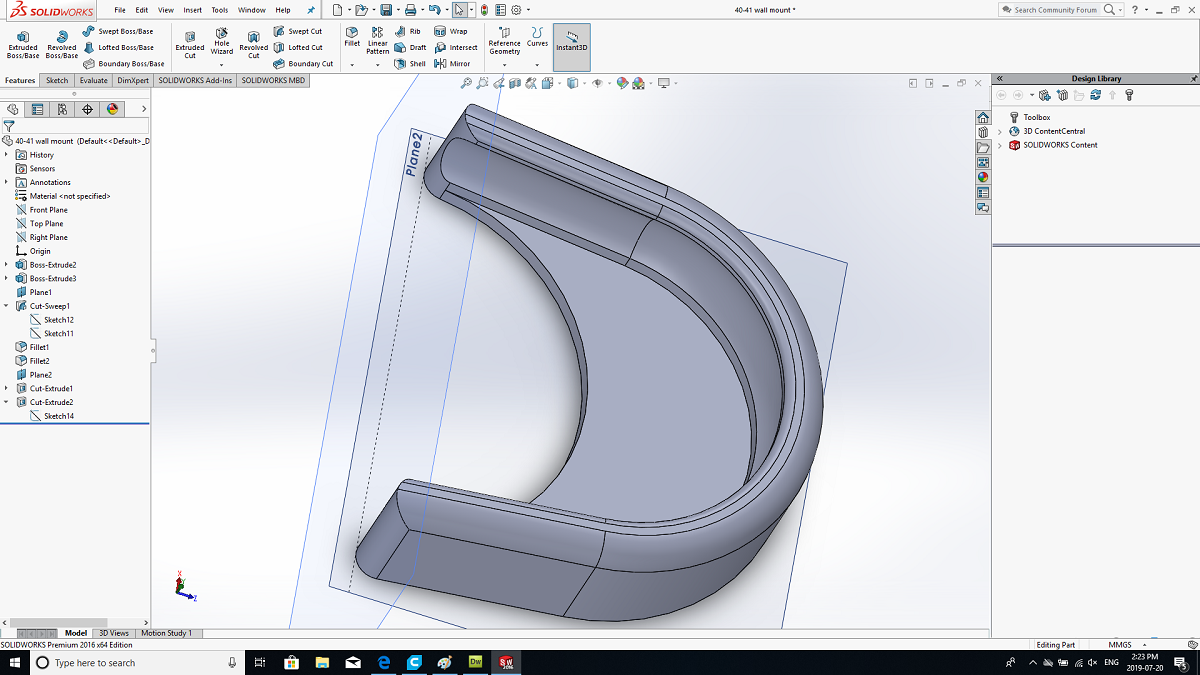 The design placed in the slicing software in order to generate G-code for the 3D printer.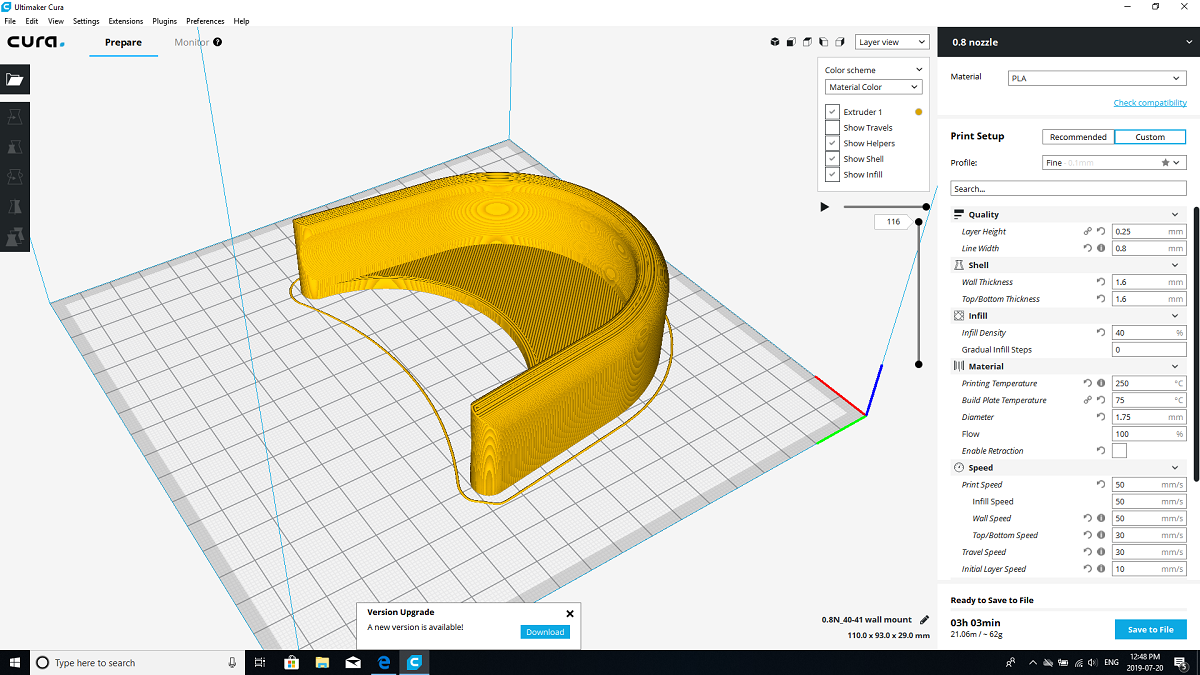 The part 3D printed. I went with purple PETG since it was discounted, it prints real nice but can be a little stringy sometimes.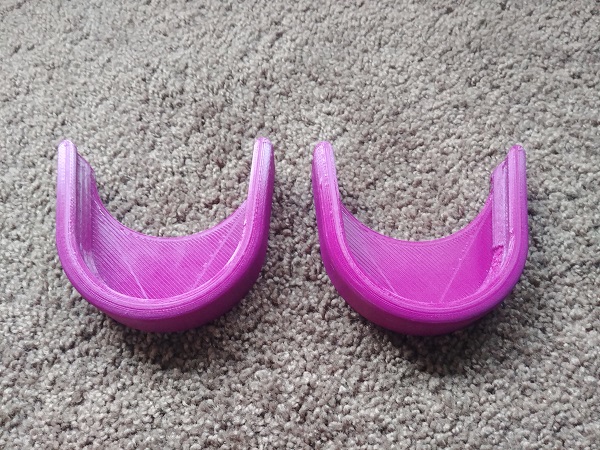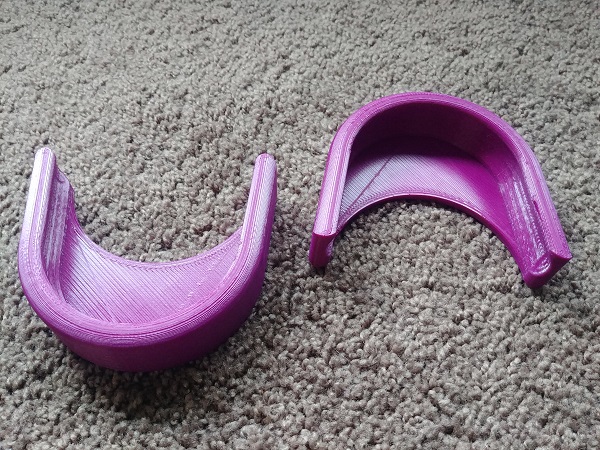 I would next need to make some kind of clips to hold the other end of the fin.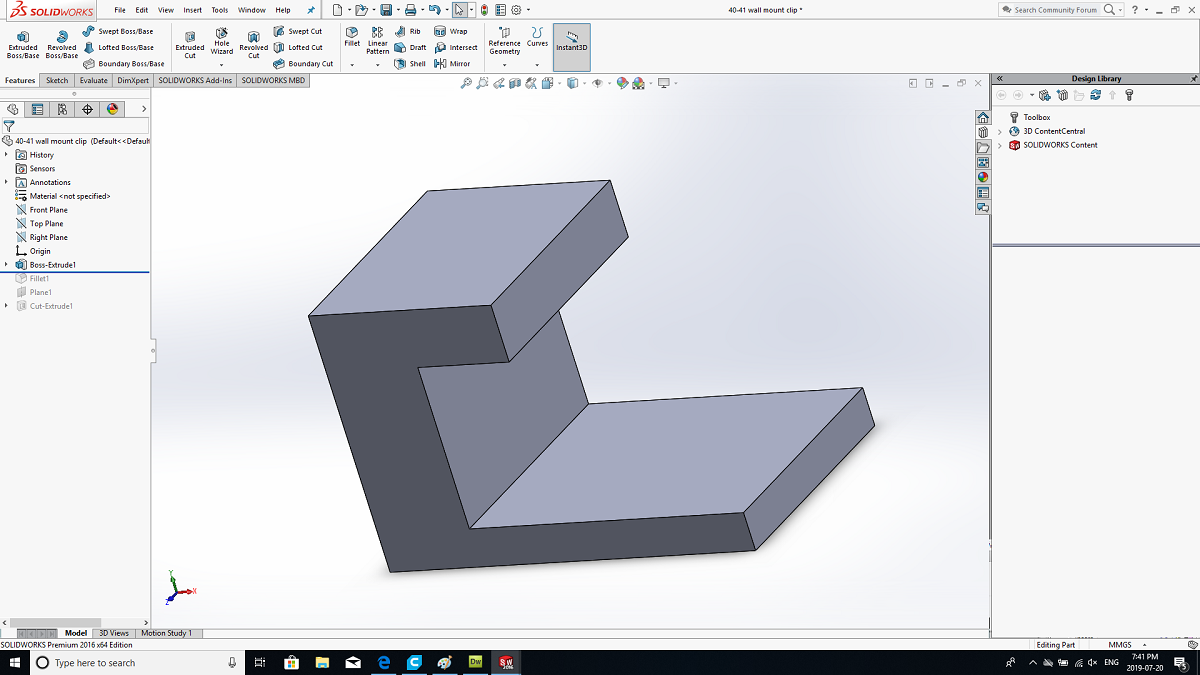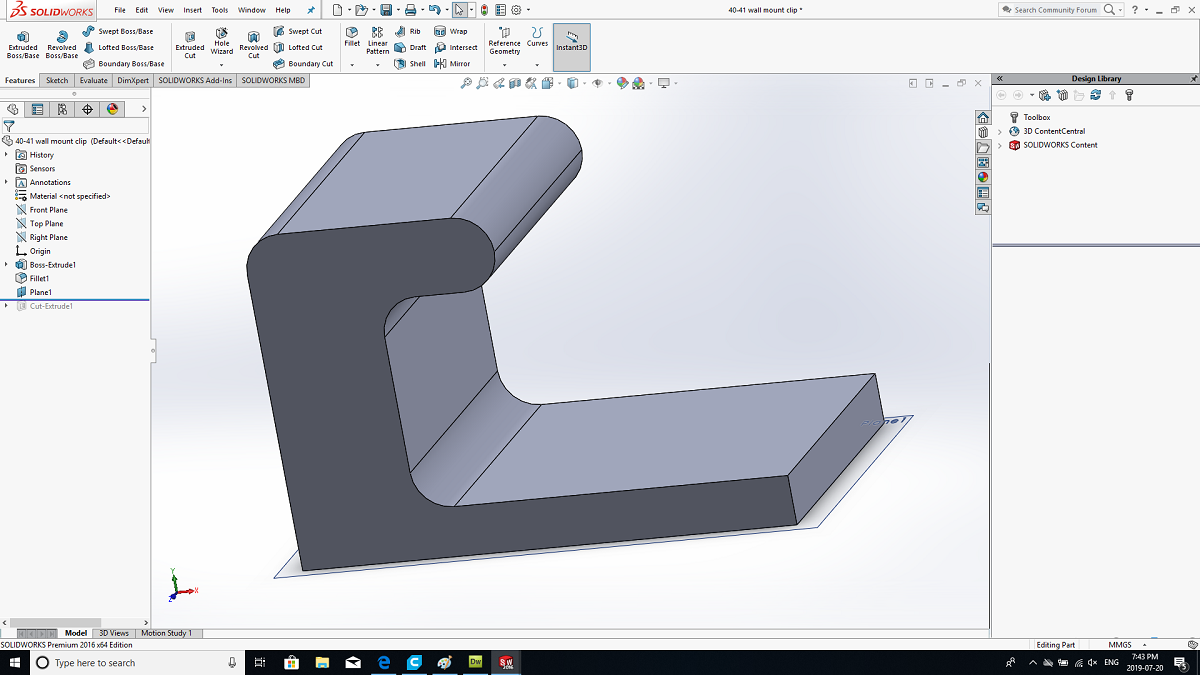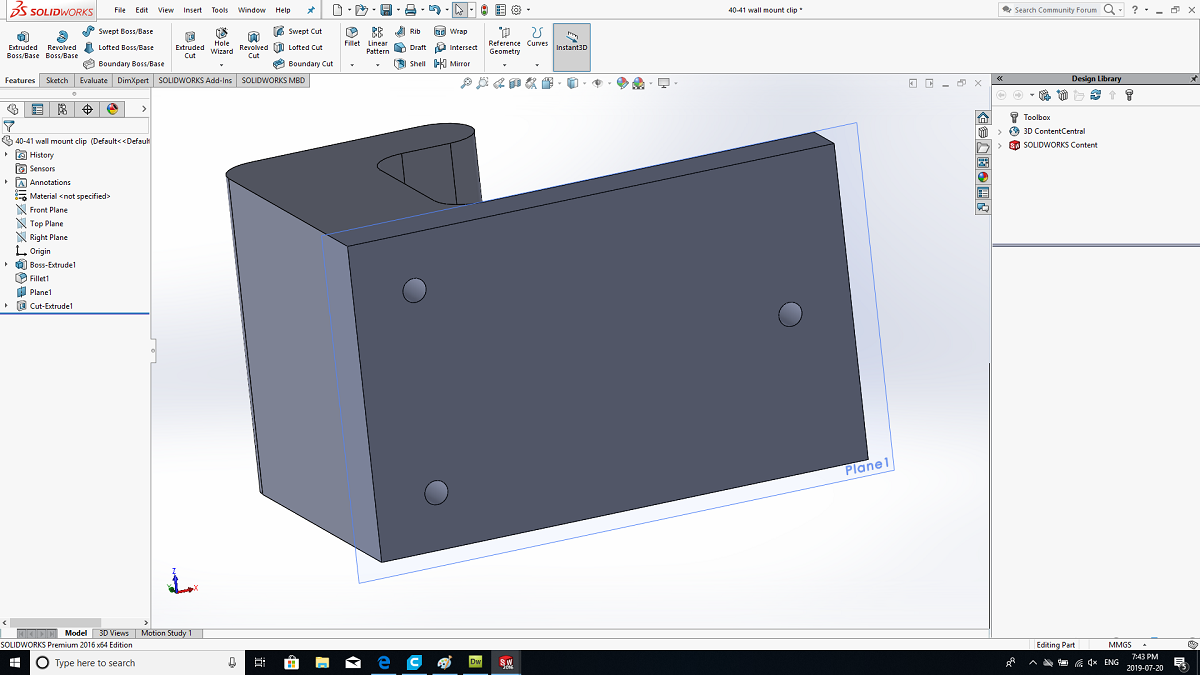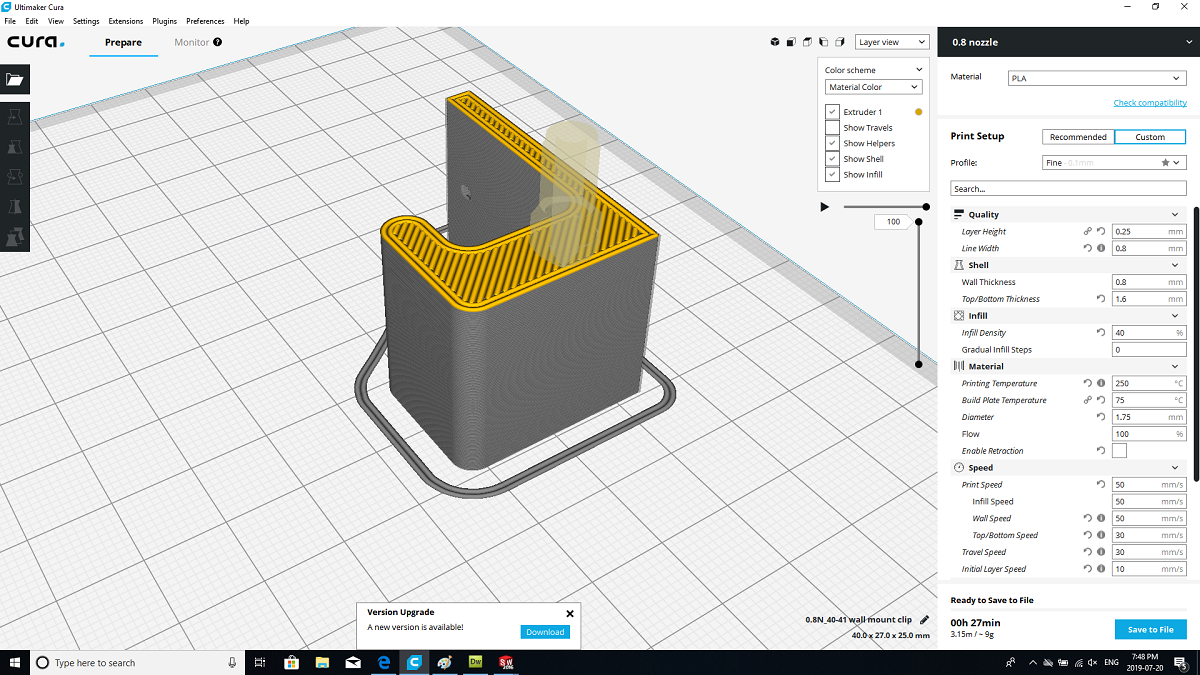 These parts printed almost perfect. Note that I have placed some blind holes in all of these parts. I will be using panel pins to secure all of these parts to the wall, the pins will be heated and pushed into these undersize holes.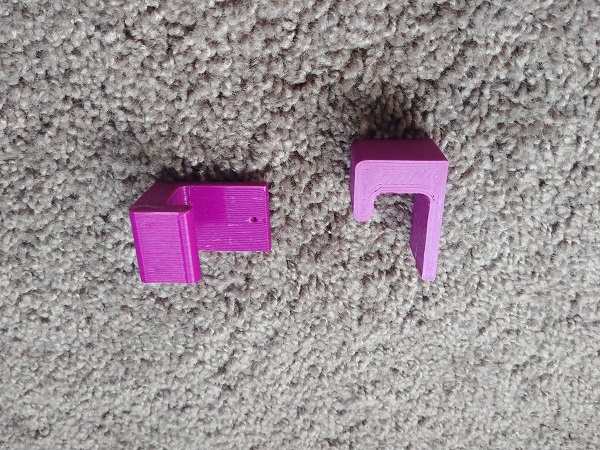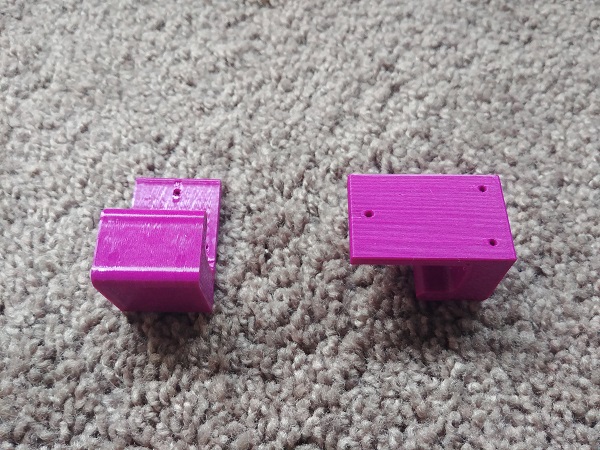 To hold the insides of the fins I chose to mirror the clip, it would be best to have one solid bracket instead of two.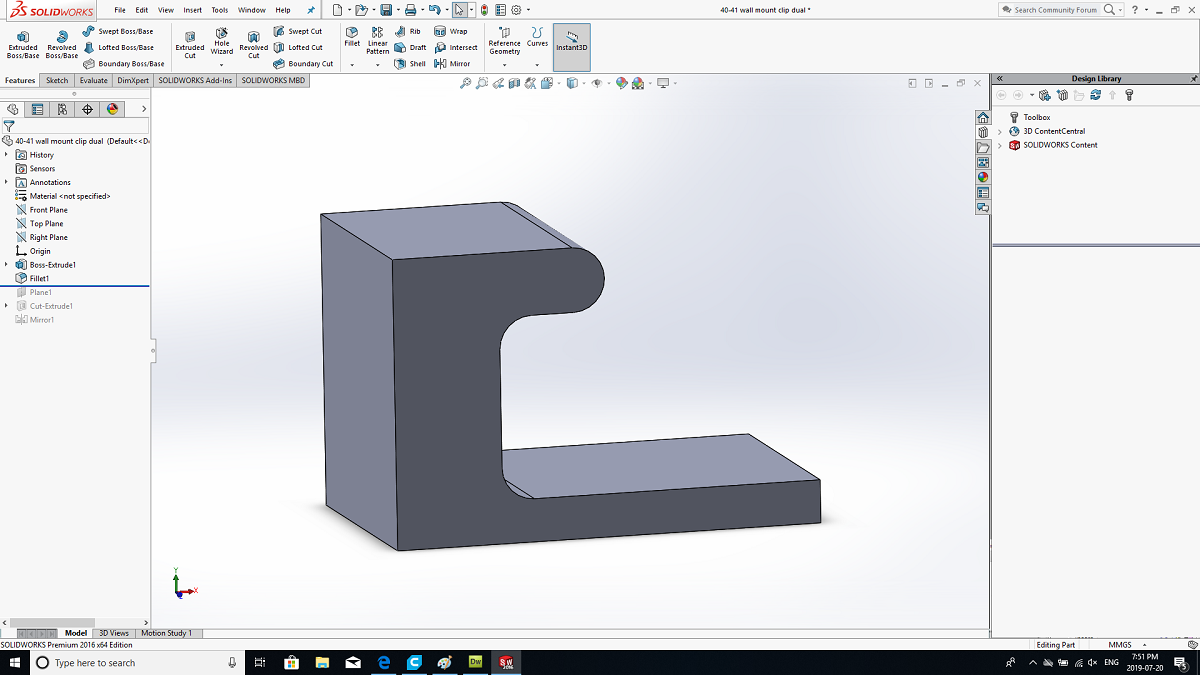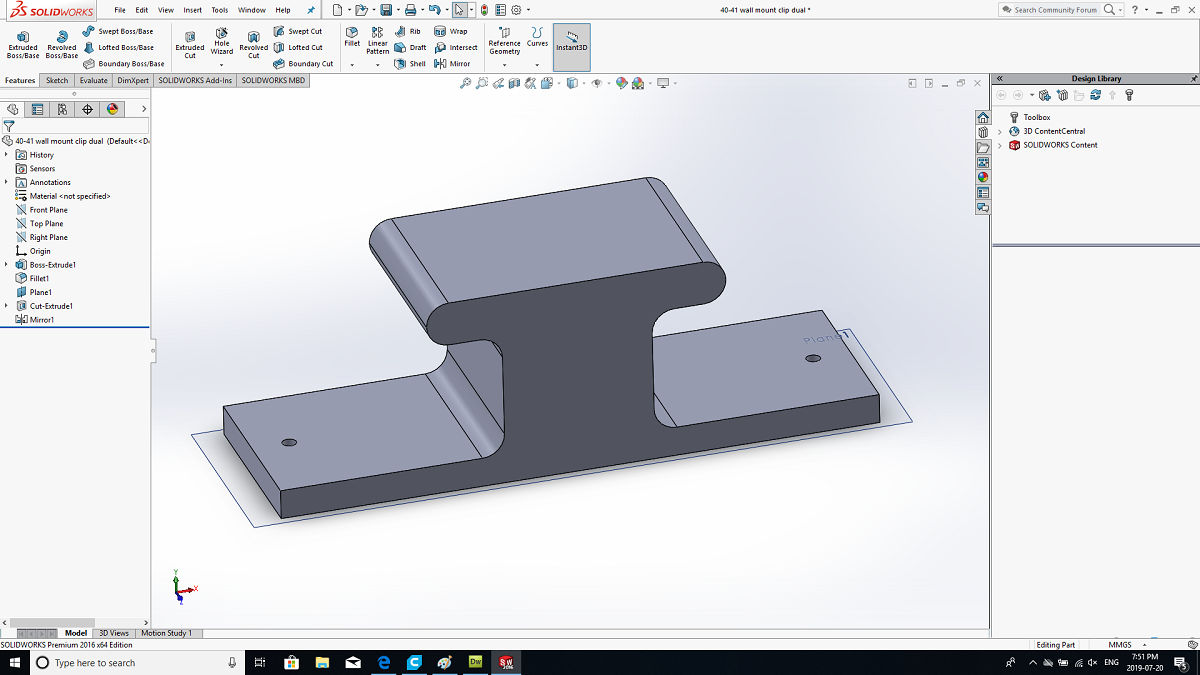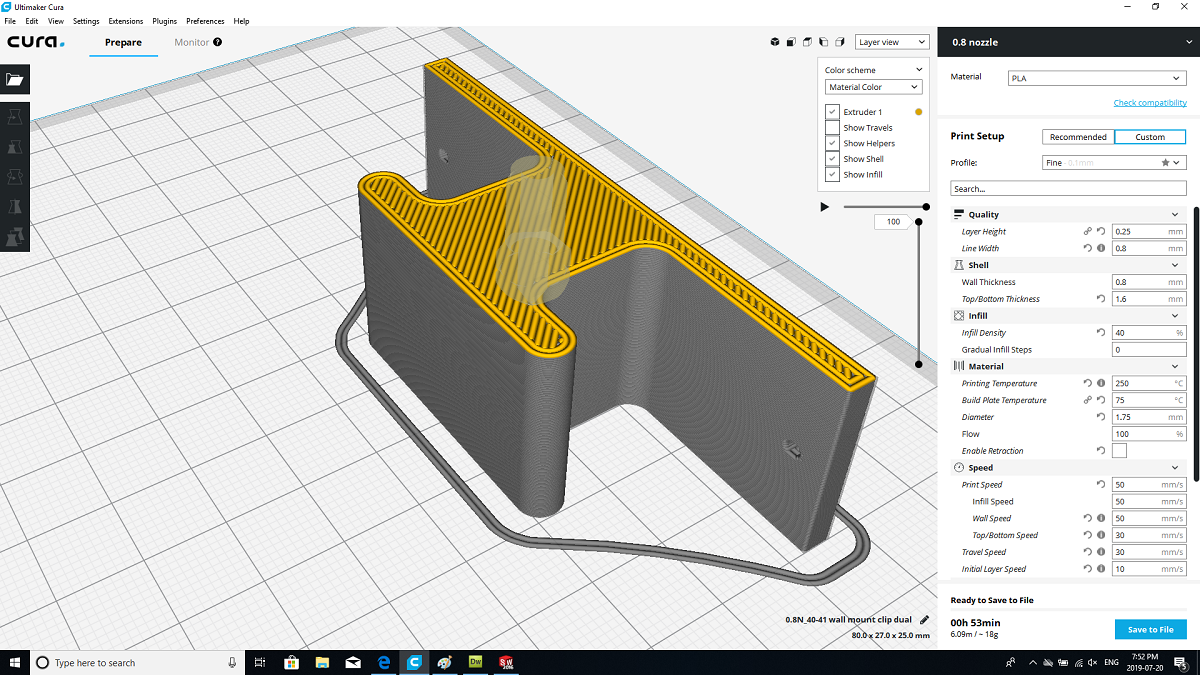 I sometimes find that areas don't print because I run it too fast. I'm not entirely sure why but my printer will ignore the feed rates on the inner walls. I often decrease the rapid feed rate in the machines parameters to avoid this, I simply forgot.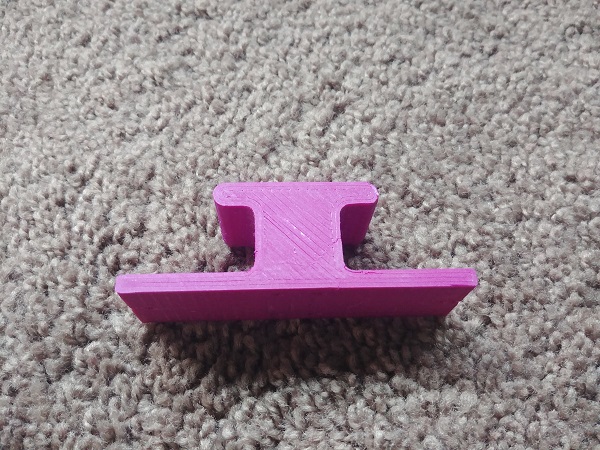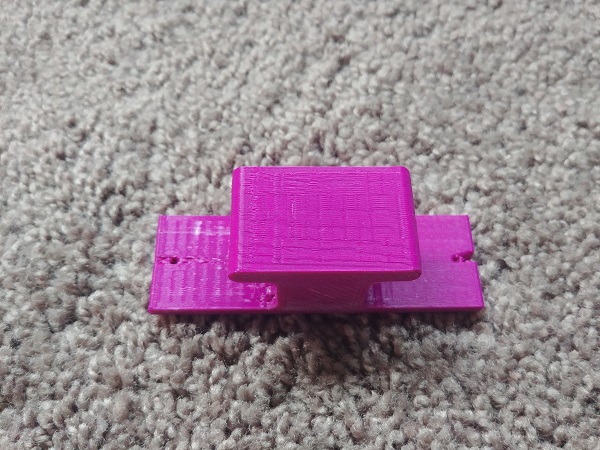 These pictures don't look all that great but the mounts work perfectly. At the bottom of this page you will see all of the other extra's I have added to this wall.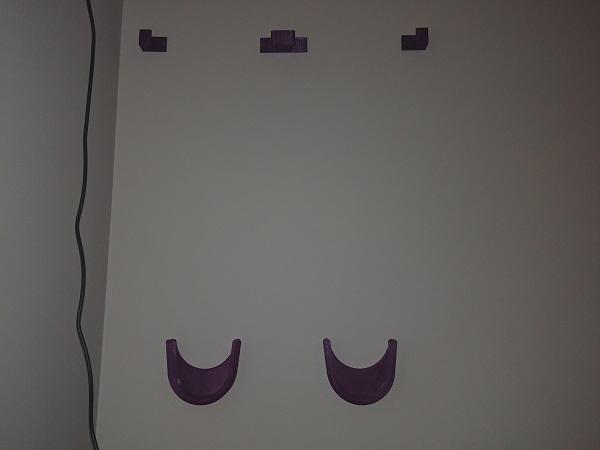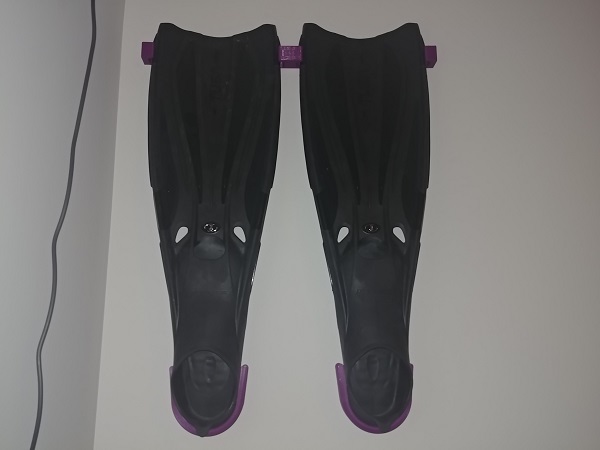 Free-Diving Fins
The fins for free diving or spear fishing are a lot different since they have a different purpose. The diver needs to conserve as much energy as possible while being able to quickly and efficiently move through the water. Here are my fins below, you'll see a comparison later just how different they are.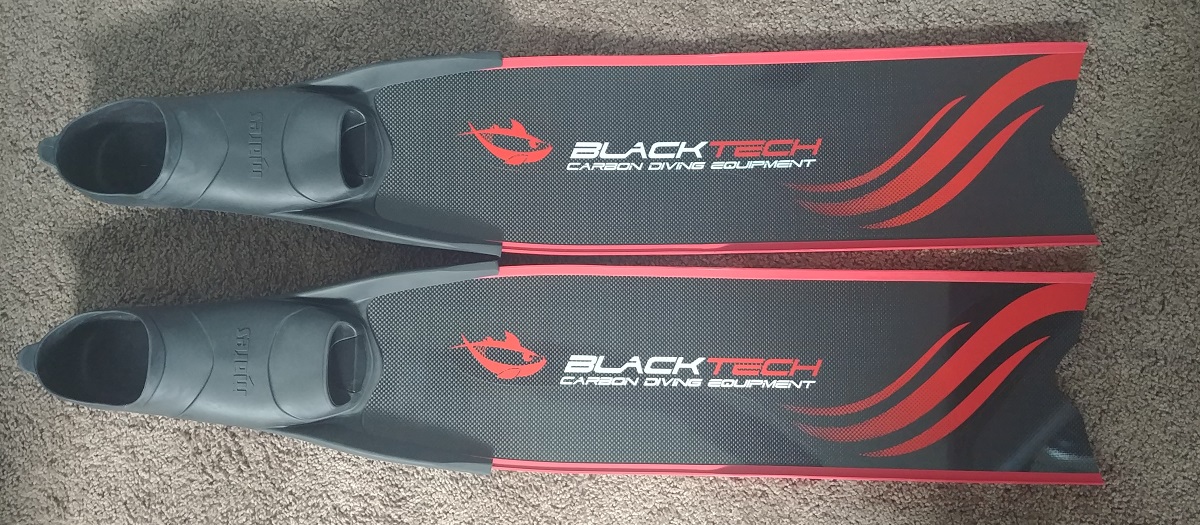 The only thing I would have to change from the previous design would be the foot pocket holder, the fin clips would be ok the way they are. I didn't do a step by step on this design as I did some cheating. The design came out looking pretty good and will be ok for 3D printing.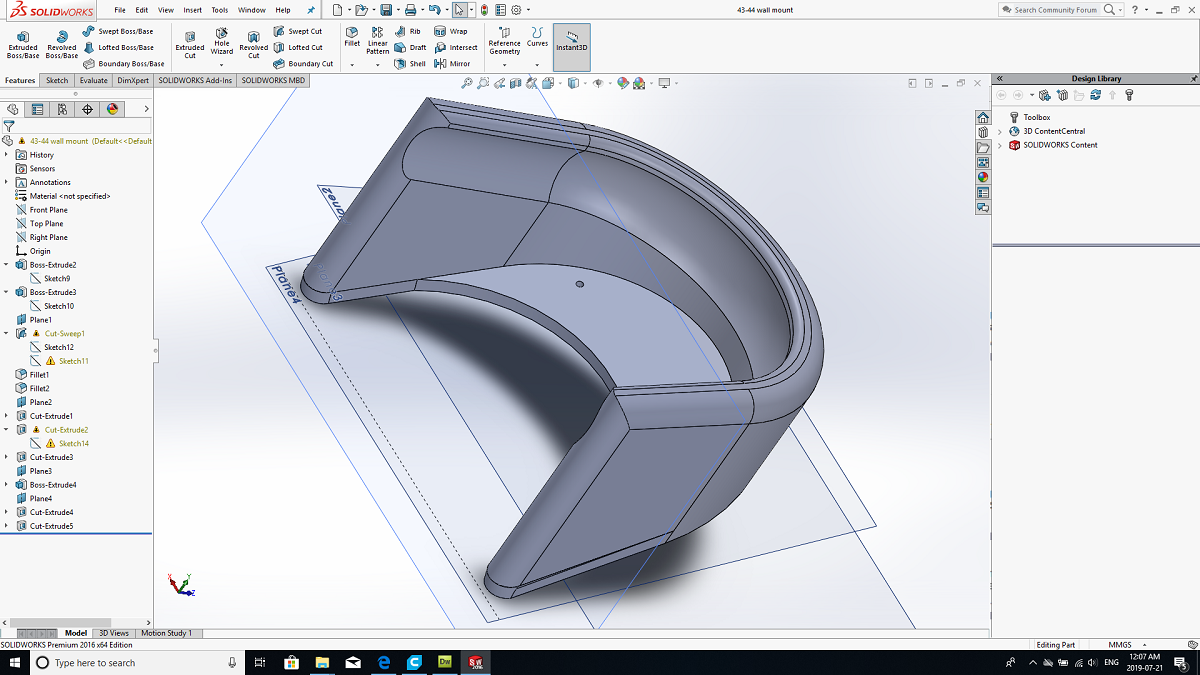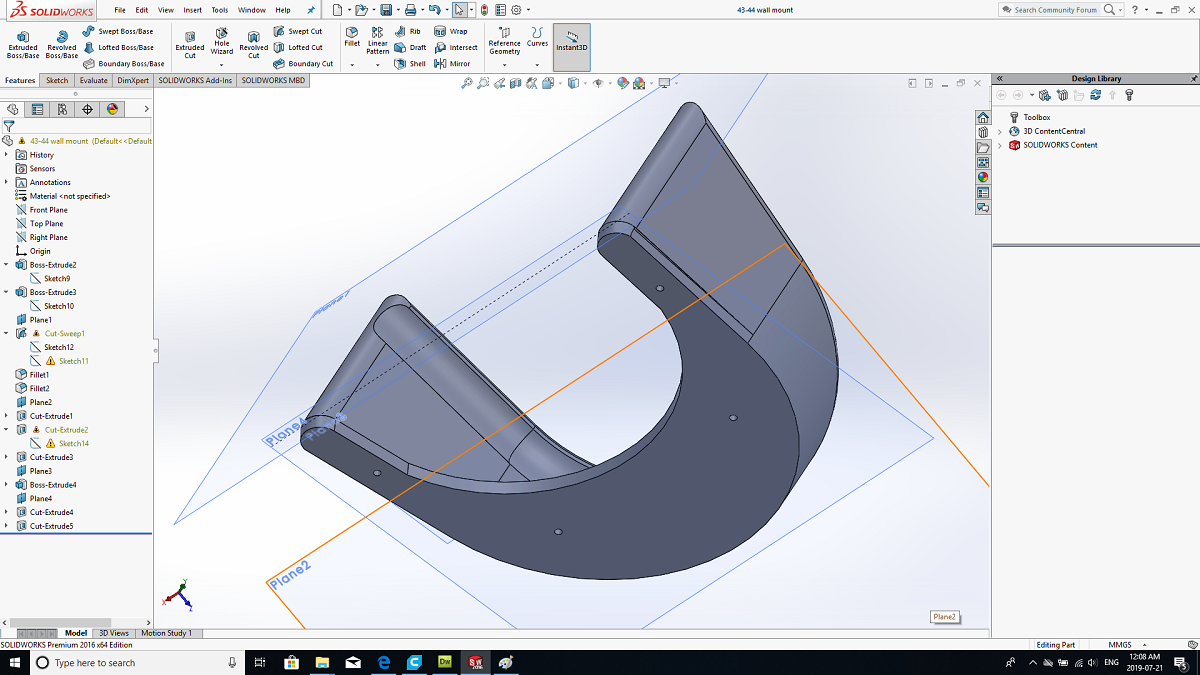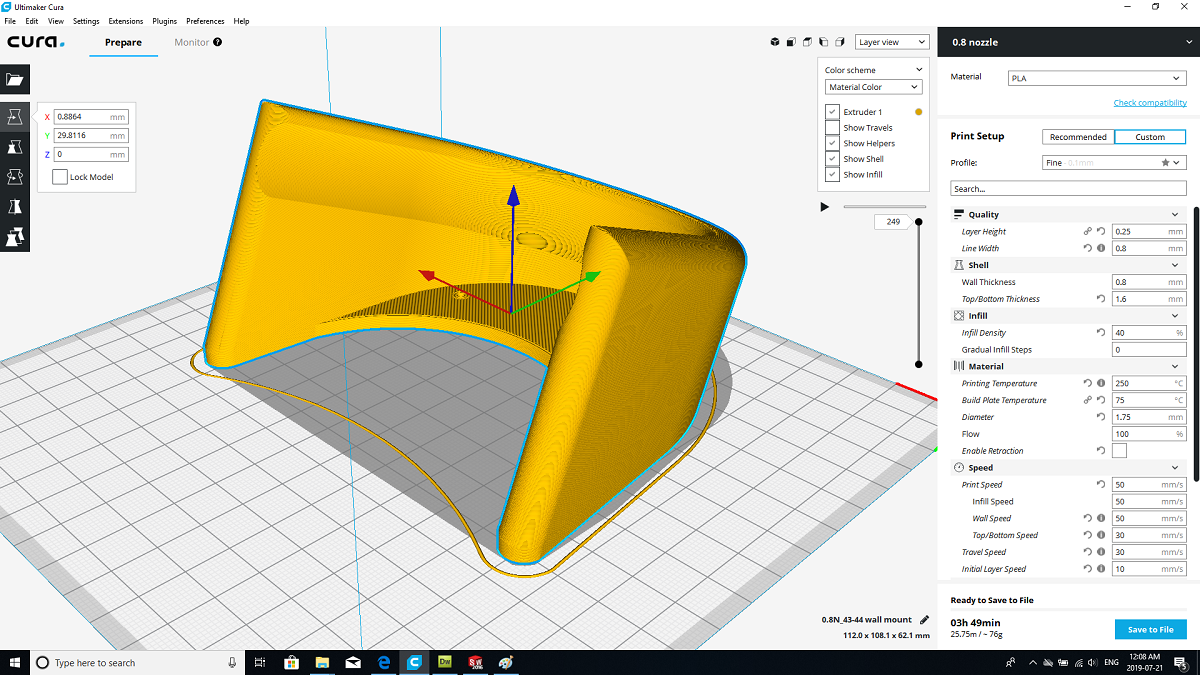 The issue with parts such as these is that they separate into two sections at a certain height. When crossing over from one section to another it can cause stringing, this is the nature of PETG. A method to reduce this is to retract the filament but still this does not always help, the pressure reduction is not instant and some plastic will still extrude.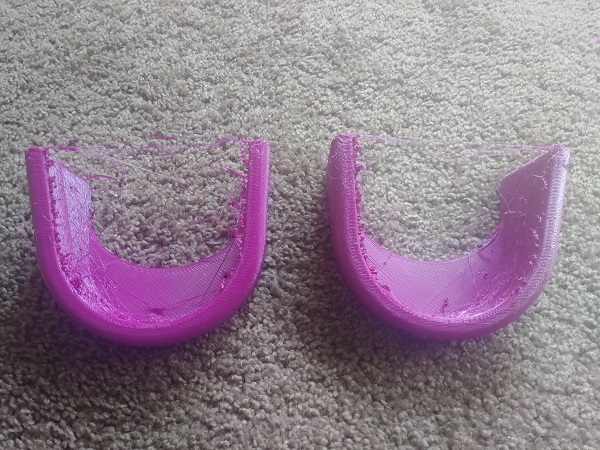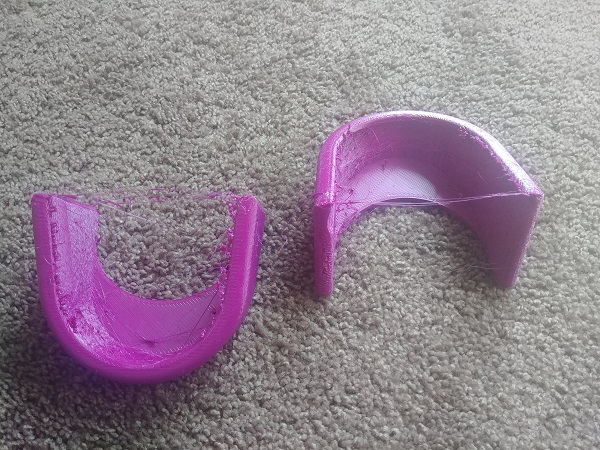 All it requires is a bit extra time in finishing the part.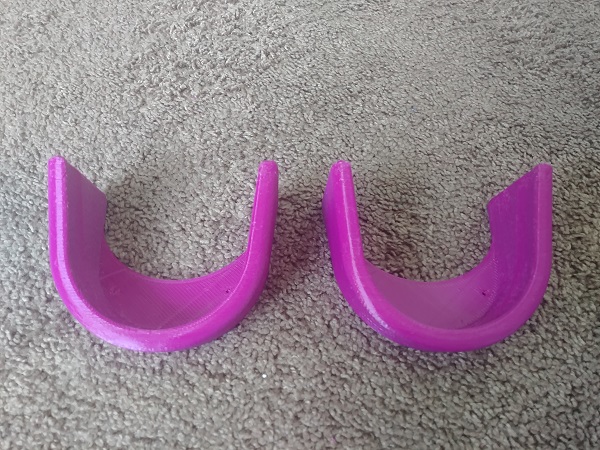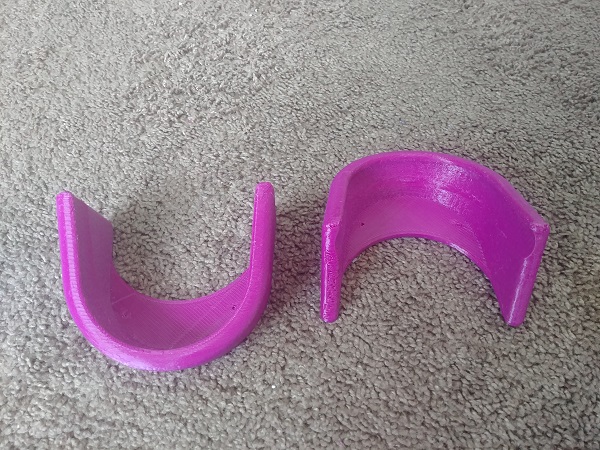 The mounts have worked great! The free diving fins are almost double the length of the scuba fins, a lot more flexible too.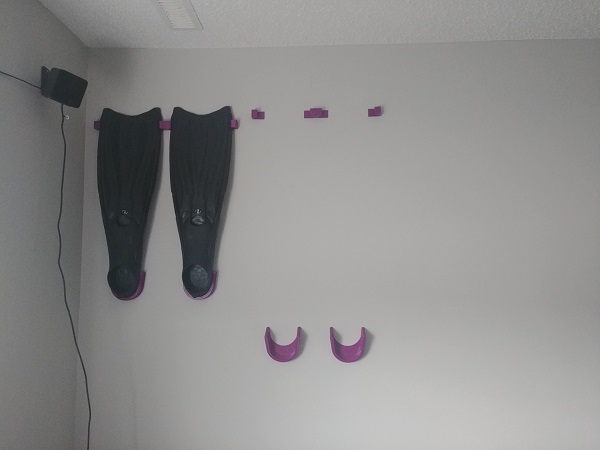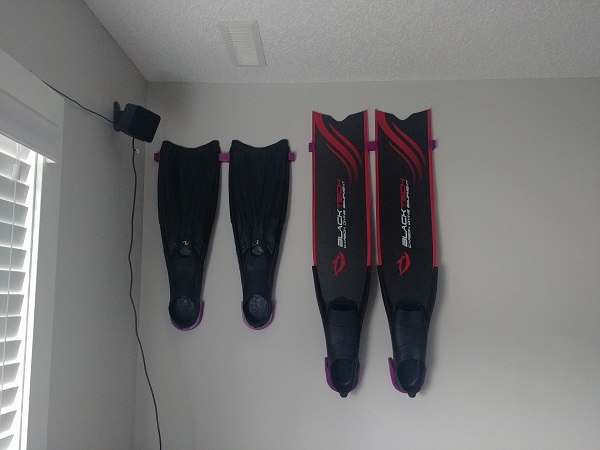 Here is another picture of the finished result with a better camera.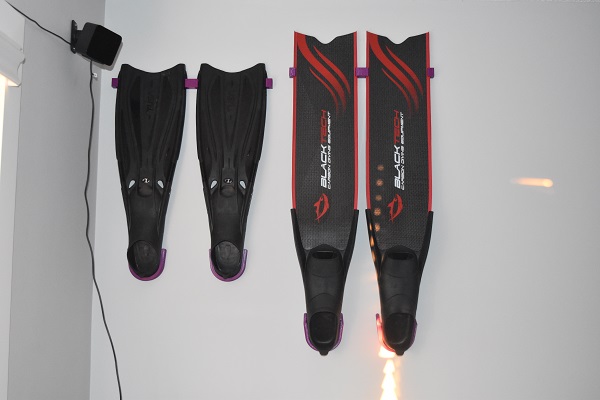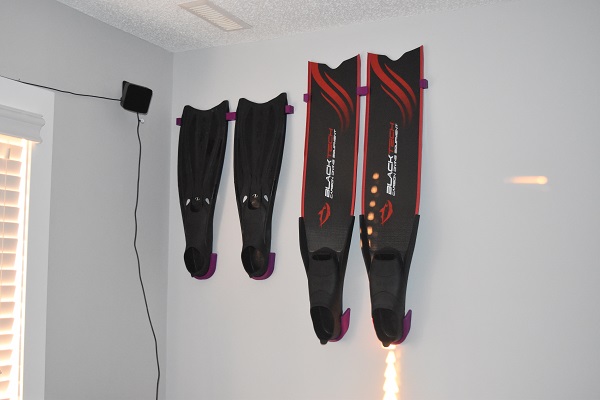 Keep a lookout for more 3D printing projects such as this, the goal is to fill this wall with all of my equipment.
Hello, if you have enjoyed reading this project, have taken an interest in another or want me to progress one further then please consider donating or even sponsoring a small amount every month, for more information on why you may like to help me out then follow the sponsor link to the left. Otherwise you can donate any amount with the link below, thank you!