Cooling Modification Wanhao Duplicator 6
The Wanhao Duplicator 6 is a great printer for a low price, it has always given me great results but has sometimes let me down when it came to detailed prints. The issue with the printer is that the cooling fan only covers the right side of the nozzle, in fact it's about 15mm away from the nozzle and points downwards, it's practically useless.
I did some searching and found that the majority of users have an issue with the cooling, a popular download is a dual cooling fan design by Martin, Pawel and Neil. The design is below. The fans are a lot closer to the tip of the nozzle and they blow air directly at it, the right side fan is supported in the same way by fixing to the printing head. The left side fan hangs by a backbone, a high temperature plastic should stop it sagging but this is a fear.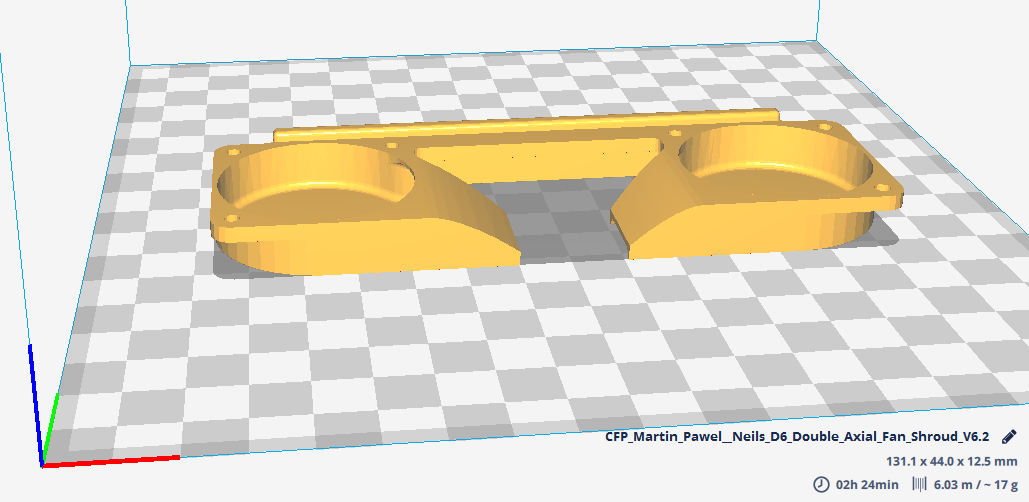 I chose to print the part out of polycarbonate figuring that it would never sag since this plastic has one of the highest print temperatures. It came out pretty good, the left side fan was glued in place.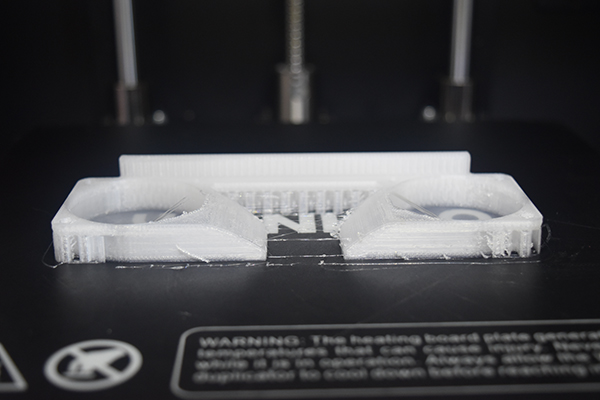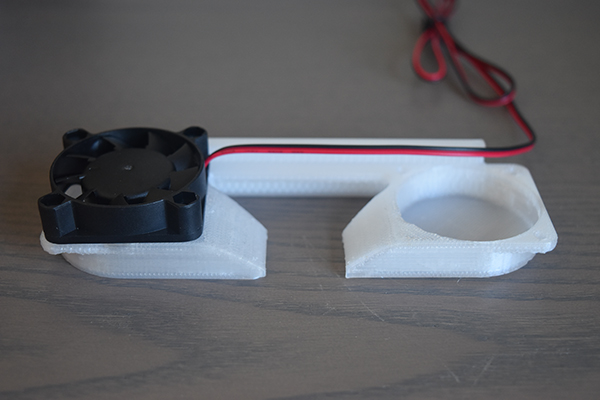 I bolted it in place and it seemed to look ok, the extra fan was tied with the supply to the right fan.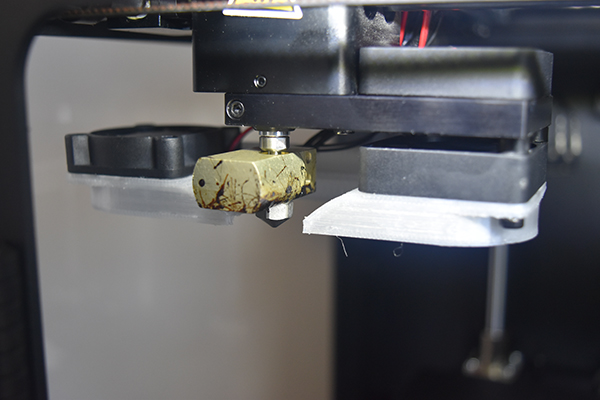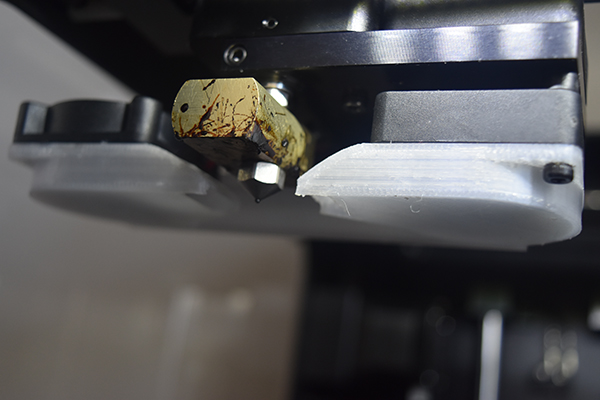 The modification worked for around 30 hours of printing until it ultimately it sagged and hit the print. Here is an example of what happens when the printer looses it's place, so what did I do to fix the issue, took a lighter to it and bent it back.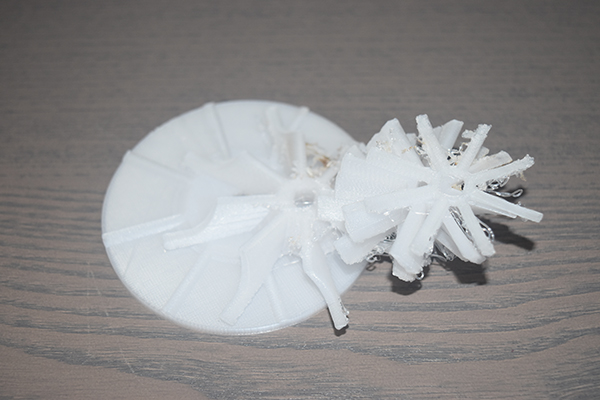 I found another design on the internet, sorry I can't credit who designed it but it is not one of my own. The front support should help to prevent the fan from sagging but for now my current fan is working.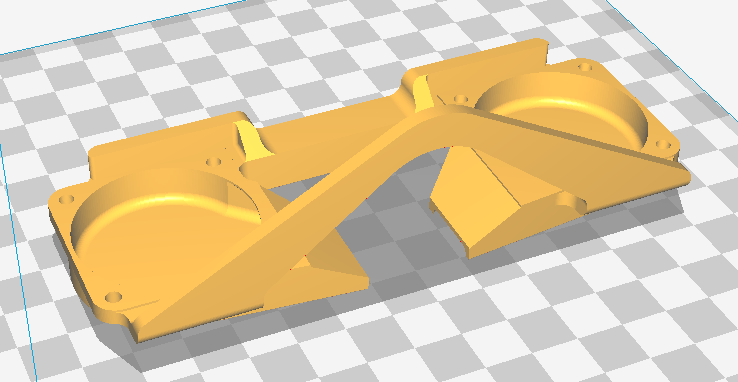 Hello, if you have enjoyed reading this project, have taken an interest in another or want me to progress one further then please consider donating or even sponsoring a small amount every month, for more information on why you may like to help me out then follow the sponsor link to the left. Otherwise you can donate any amount with the link below, thank you!