KF25 & KF16 Centering / Sealing Rings
A centering ring is used in a vacuum system when two flanges are to be held together and sealed. The standard "KF" is also commonly known as "NW", they are both the same thing. A KF25 for example is a standard for a flange that has an inside diameter of 25mm, all of the dimensions for the flange are readily available online and in some of my other projects. The flanges are held together by a clamp which has a taper, likewise the flange also has a taper. When fully held together the minimum width of the flange assembly is 10mm, each flange being 3.05mm. It means that the centering ring will have a width of 3.9mm, the O-ring (which should be 5mm metric) will likely be 5 or 5.33mm (Imperial). What must be taken into consideration is that the O-ring when squashed will open out in diameter by roughly the amount it has been squashed by, we don't want it to interfere with the clamp. Here below shows how a 5.3mm O-ring will change.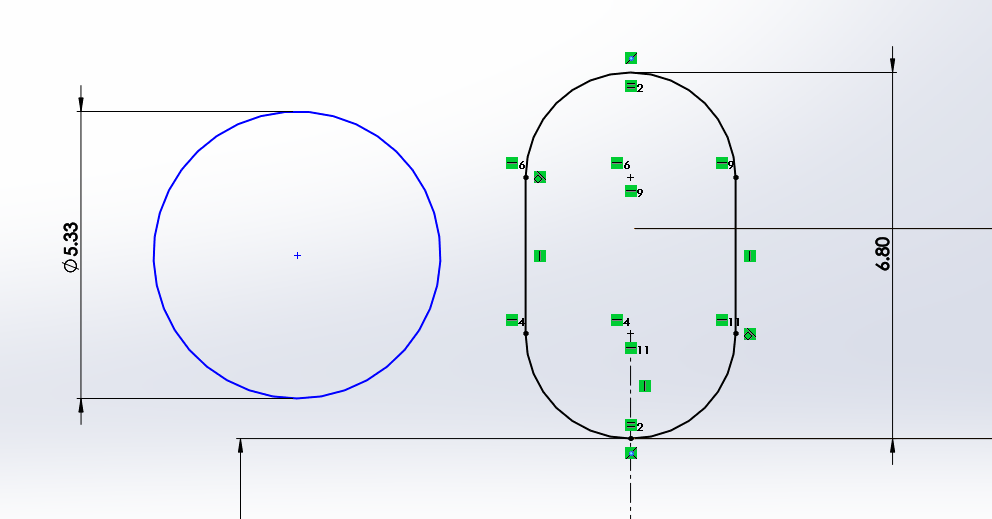 Here is an assembly of a KF16 centering ring sandwiched between two flanges.

If there were no blend radii on the outermost corners then the minimum distance would be 10mm, the corners are rounded since most clamps are made from sheet metal and do not have sharp bends. Here you can see that in this example the O-ring slightly protrudes over the outside, this is due to me using an imperial O-ring, this is just ok.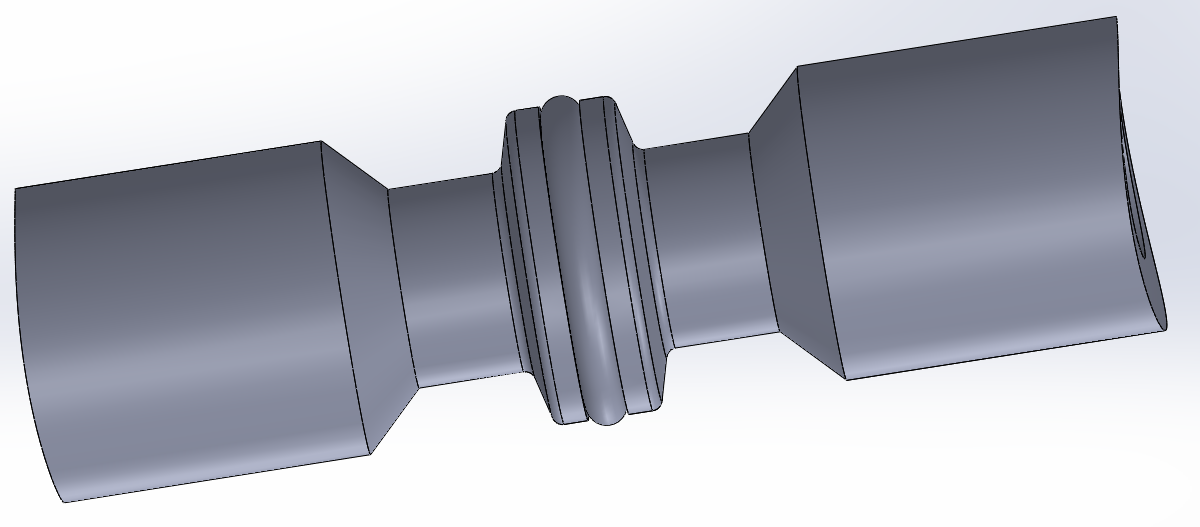 Here is a cross-section cut of the assembly. You can see that the centering ring is a very tight fit, the tolerance is about 0 to 0.05mm to ensure little or no slack. The depth of the flange recesses are 0.1inch (2.54mm), the sealing ring is made to 2mm for two reasons; one is to ensure no fouling and the other is to let a vacuum get to the O-ring, some rings even have slots in them.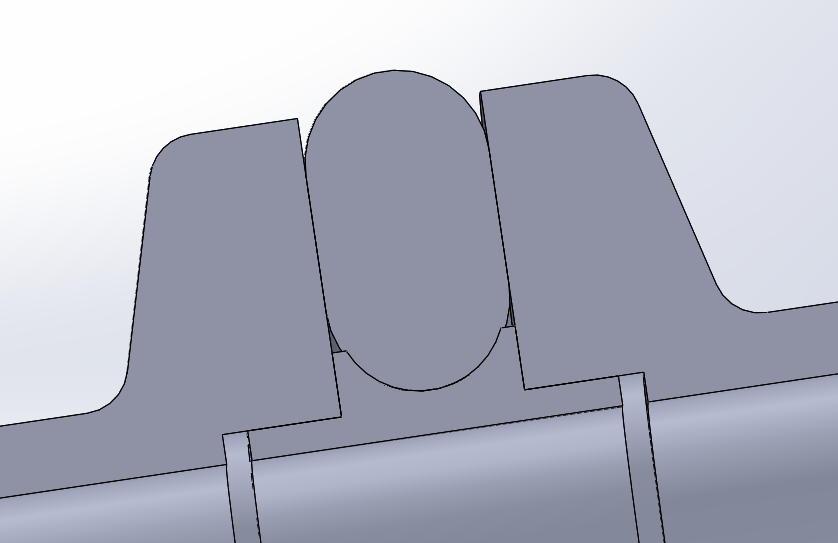 Here is the centering ring, there is usually a radius on the outside so the O-ring remains in place through storage, it is also there to help reduce the O-ring from protruding above the flange. A lot of these rings are injection moulded plastic, some are aluminium and some stainless. Most vacuum systems run at high temperatures in order to expel trapped gasses, I chose aluminium since it was easy to machine.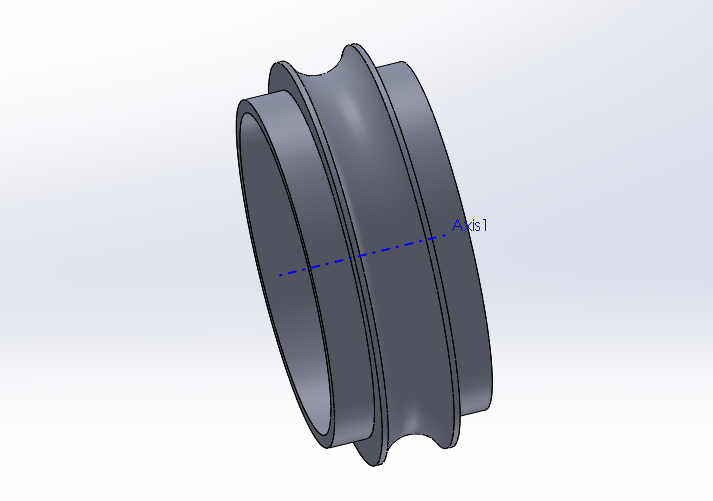 Here are the dimensions for the ring, it is very important that the centre is 3.9mm. By adding the radius at the centre you can see that it also adds a bit a sustenance to it, otherwise if it were flat then it would likely squash or even damage the flanges.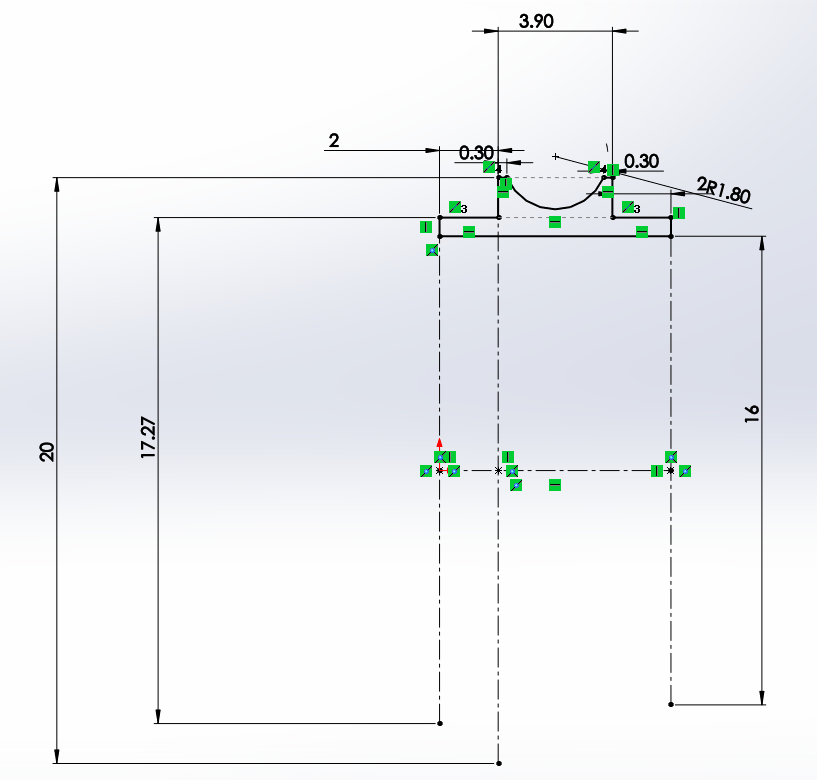 A close up of the cross-section.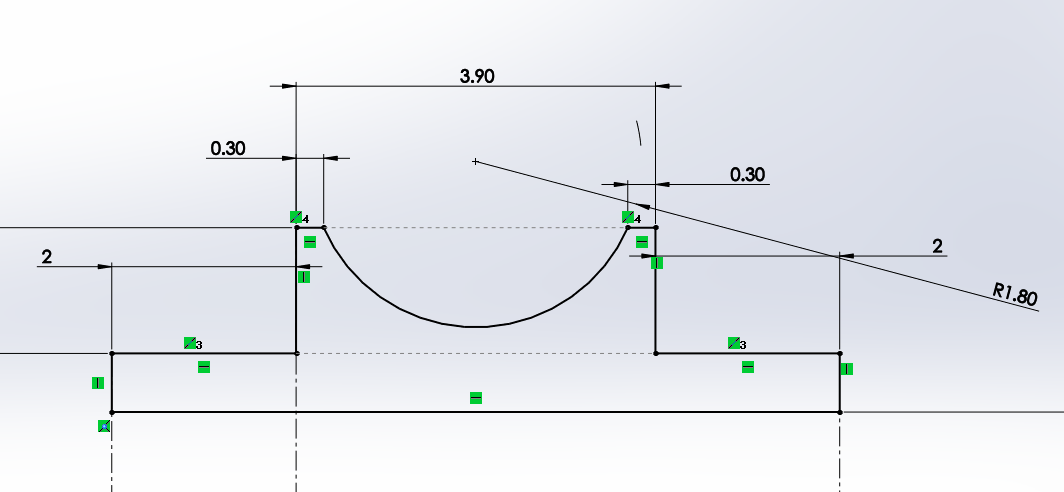 The tool I have for cutting profiles is a TCGT 331 insert, for aluminium. The tip radius is critical to the finish and turning speed. A large radius means that parts can be turned quickly but corners are large which can cause interference with mating parts. A small tip radius greatly reduces the speed at which the part can be cut, the feed must be much lower to attain a good finish.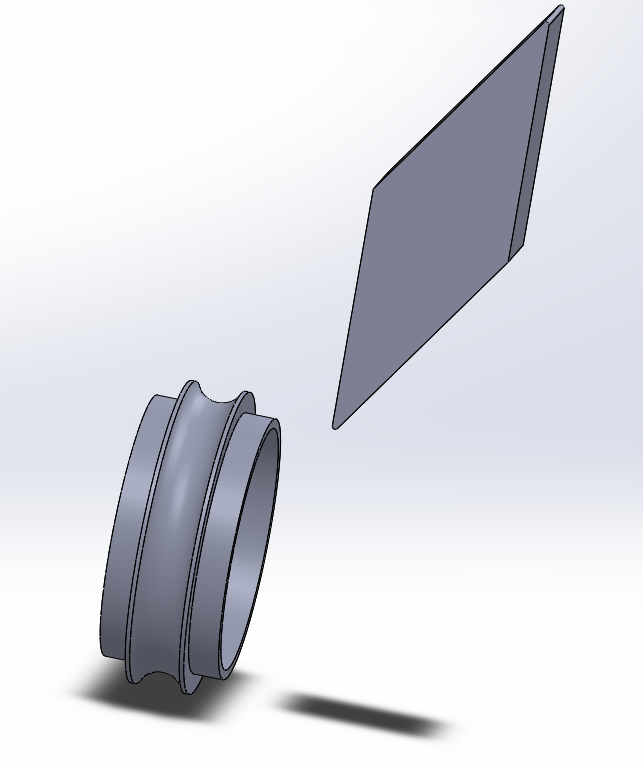 Here you can see that I will not be able to achieve a sharp corner.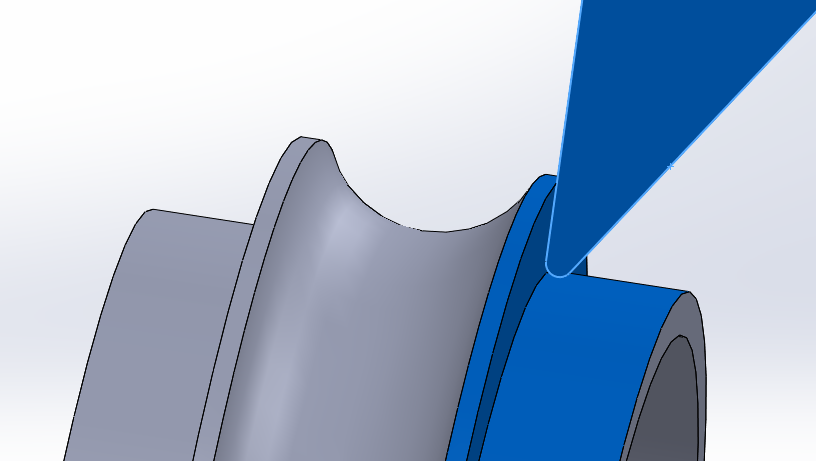 Here you can also see that the back edge of the tip will catch when turning, this means the insert is not suitable and something like a button tip would work better. It is always good to know what the application is because in this case it simply will not affect function.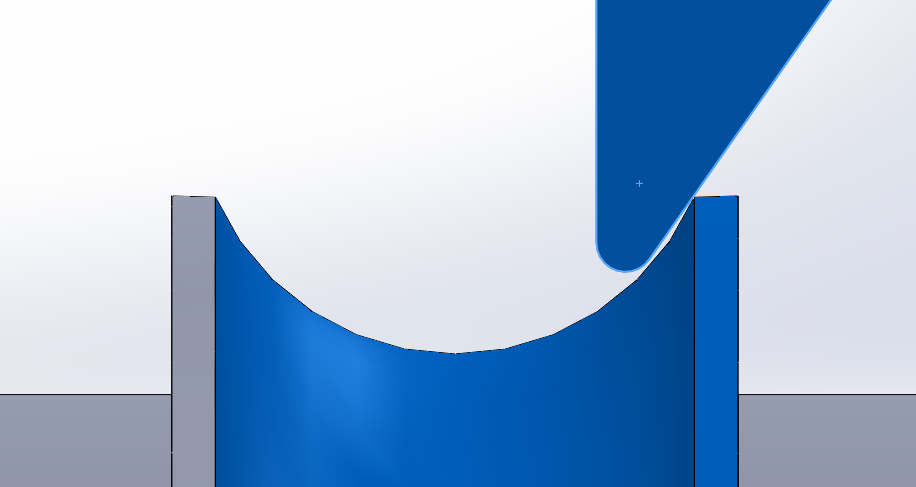 The rest of the contour can be cut normally.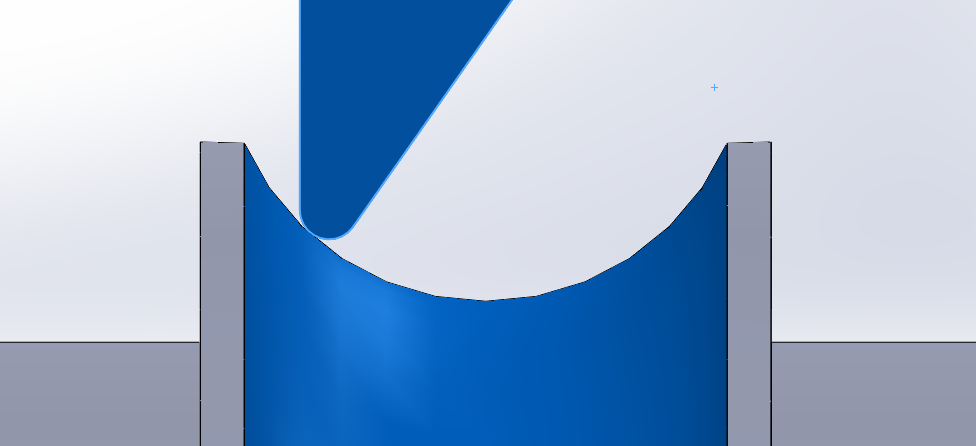 Here is another issue, this insert cannot reach the back of the profile.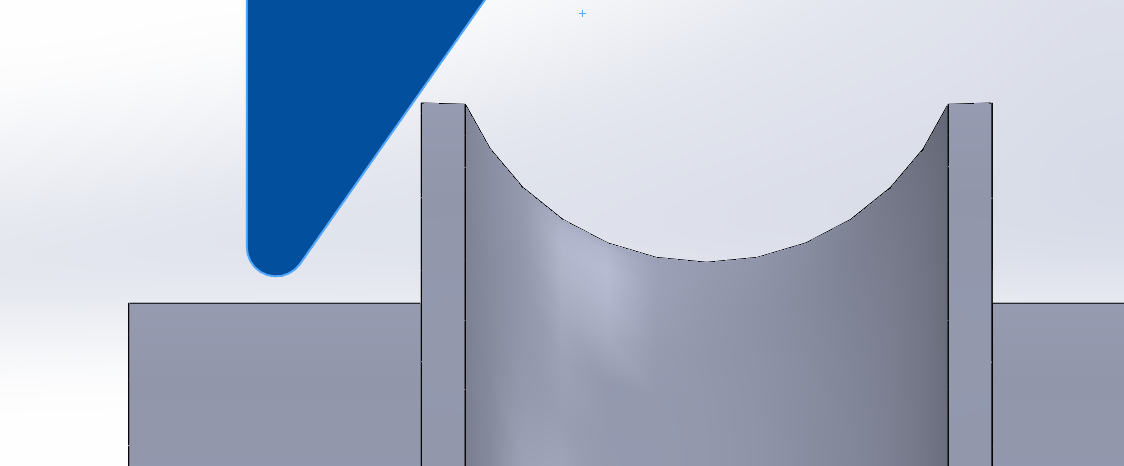 I would use a grooving tool or a rigid part-off tool to do this back. It is good practise to use as few tools as possible since each tool change adds time to the program, it also increases the risk of dimensions changing.

Here is an example of the button tool which would be best to turn the profile, this of course adds another tool and more time in tool changes. I do have a tip like this but unfortunately it can only be held in my part-off holder, a tool like this cannot cut off a part without leaving a massive burr.

The button tool could not replace that for the profiling either as it would leave large a corner radii, far too big for this part. It is always good design to place a radii in every single corner of a part, afterall all tips have one.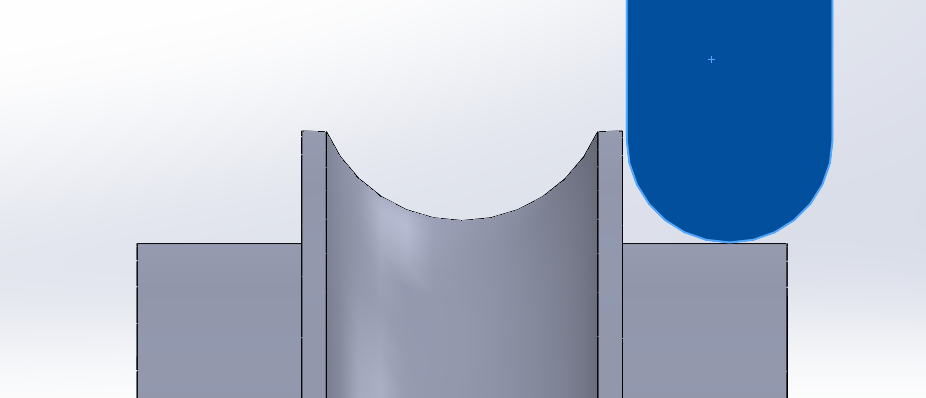 Here is the drawing I would print for the part to be machined. Always make sure that all dimensions are defined, of course I have put more on than necessary but this is good for programming, the less calculations I make, the less chance for error and the more time I save. This drawing is for the KF16 centering ring.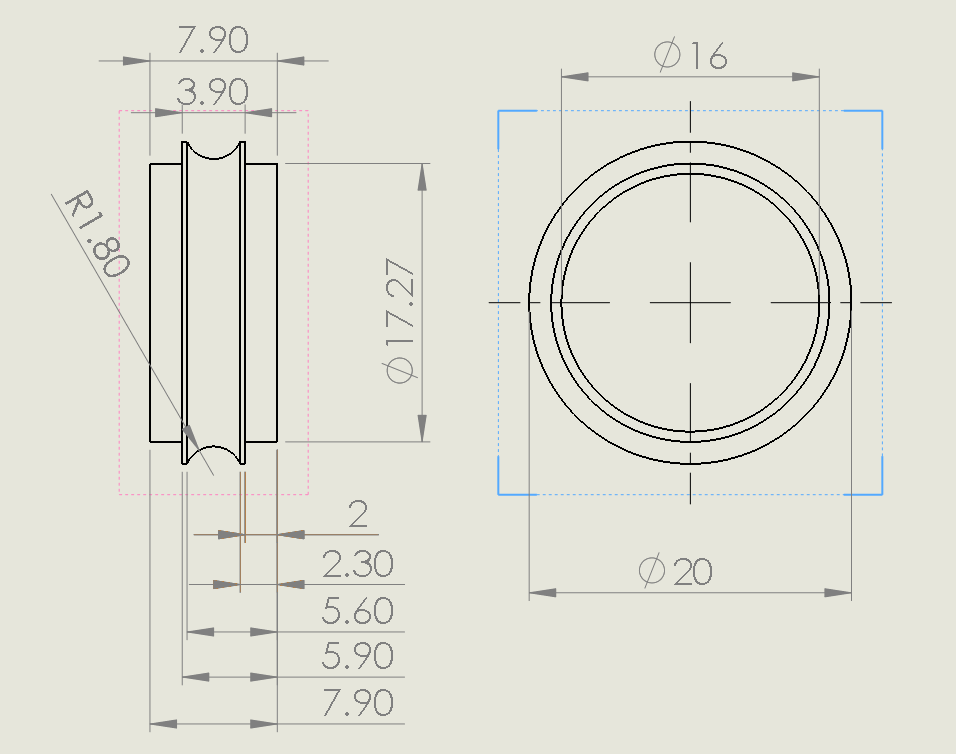 Here is a drawing for the KF25 centering ring.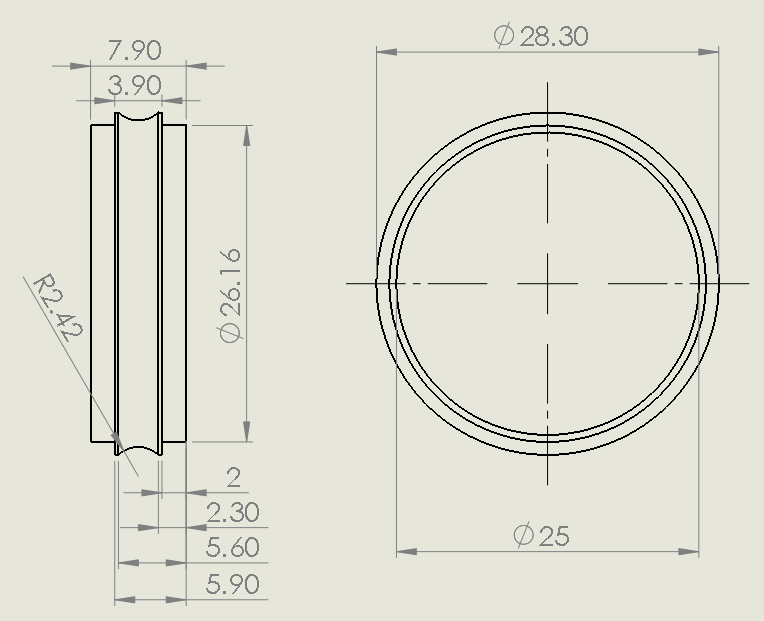 Tools
I was going to write out the program but there's nothing special in there, it's only machining aluminium. The only slight specialty is how the bore is done because normally it would be drilled and then bored. Instead I did the bore in two passes with the bar below, the first pass was 15mm at 0.03 feed and the finished pass was 16mm at 0.05 feed. The rest of the tools I already discussed and are pretty standard.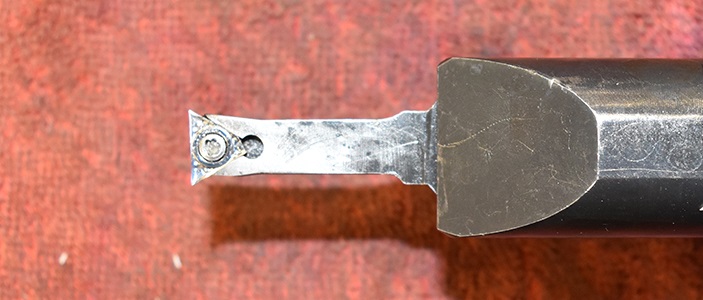 Finished Parts
The parts came out real good, I placed the machine in a cycle so that I could make around six parts before having to pull the bar out further. I saved myself a lot of money by making them myself, of course I did have access to a CNC but even on a manual lathe they are a very simple part.

Hello, if you have enjoyed reading this project, have taken an interest in another or want me to progress one further then please consider donating or even sponsoring a small amount every month, for more information on why you may like to help me out then follow the sponsor link to the left. Otherwise you can donate any amount with the link below, thank you!