Front to Rear Battery Relocation
My current project car is a 1998 Hyundai Tiburon, for further projects I need to relocate the battery from the front of the car to the rear. The process was fairly easy, there was a little bit of cost involved with the battery cable but otherwise nothing major.
The first thing I got was a battery box, some heavy duty terminals, some 00 gauge cable and a 20ft jumper cable set (cheaper than buying single cable). The first thing to do was find where I could route the cable from the front to the rear of the car, on both sides of the car running between the seats and the doors were strips hiding away cables. On the passenger side there was enough room to run two cables.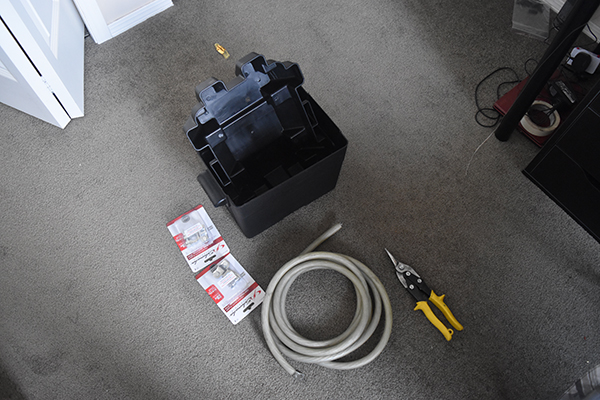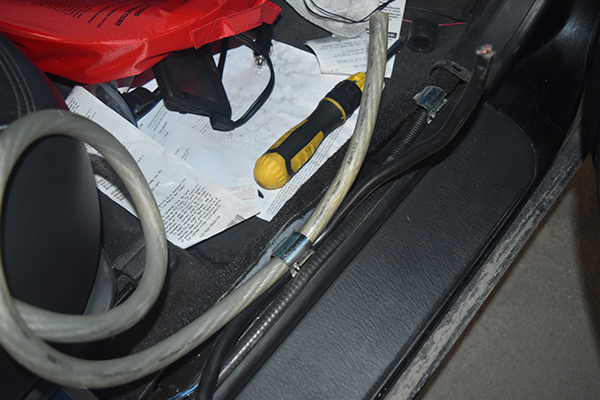 I needed to work out how much cable I actually needed, which turned out to be a lot. I used a fibreglass cable guide rod to feed the cables from the rear, just above the suspension spring, down past the seat belt mechanism and past the seat.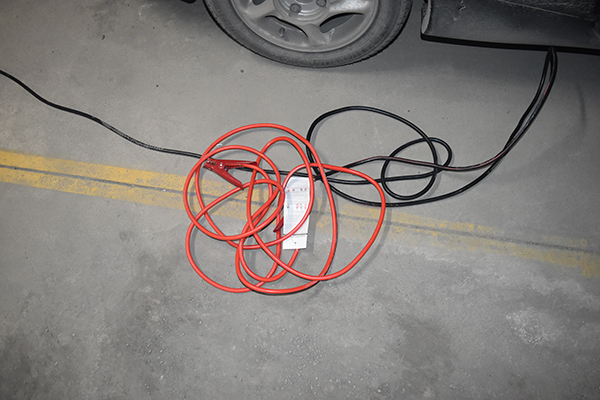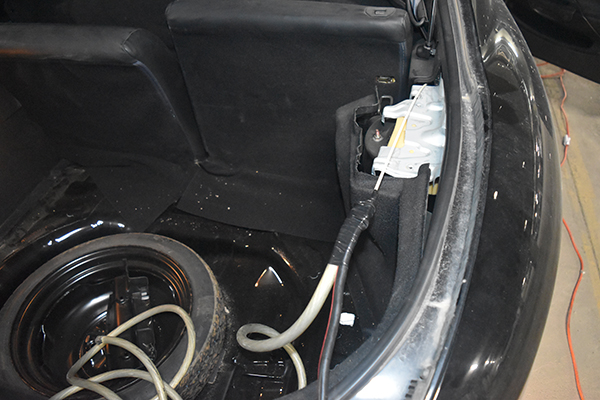 It took quite a bit of effort but I got there in the end.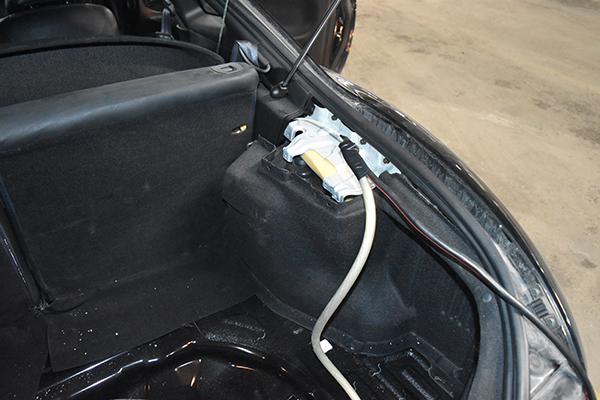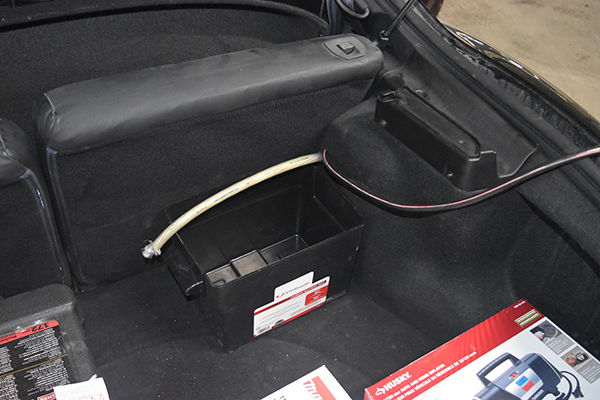 The cable was threaded underneath some clamps and then the trim was put back in place. The cable was passed though a rubber grommet underneath the foot well that passed into the wing, I had to partially remove the wing to direct the cables into the engine bay.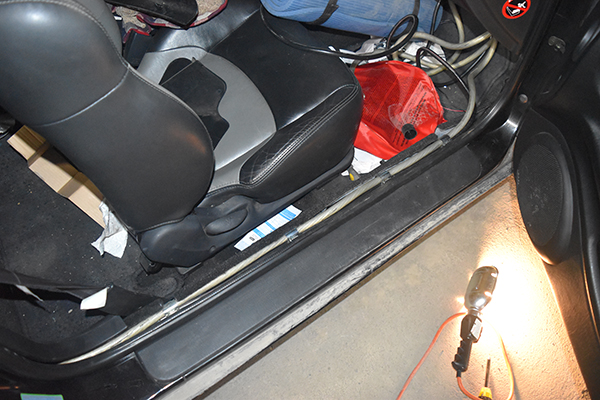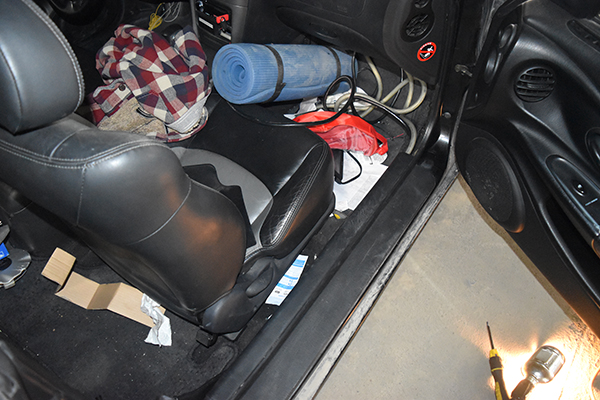 A common failure with terminations is either insufficient crimping or poor soldering. I didn't have the right crimping tool so I instead chose to use a torch to solder it in place, when the cable begins to wick the solder then you know it has soldered properly. I chose to place an earthing cable to the chassis straight from the battery.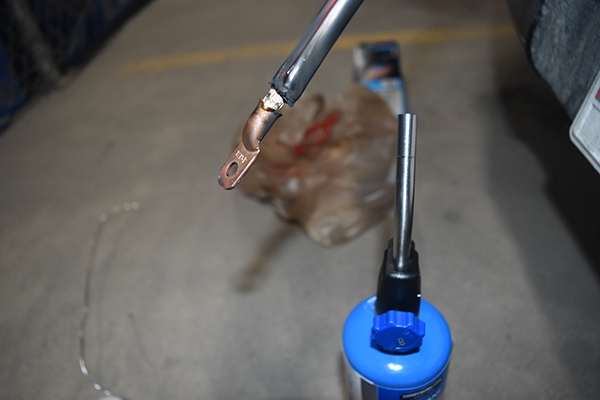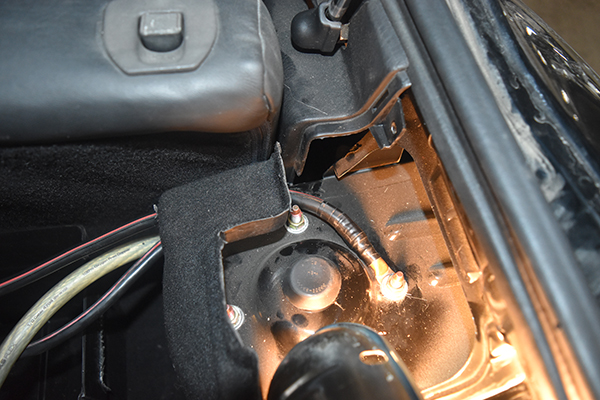 I had to jack the car in order to bolt the battery box inside the boot / trunk.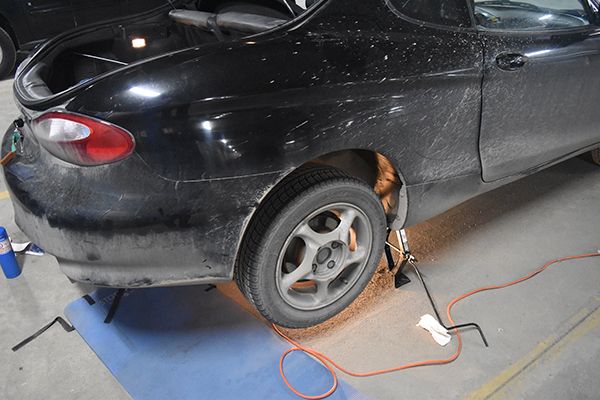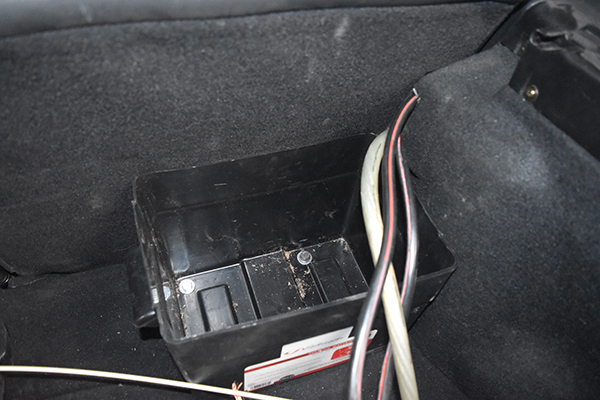 Some heavy duty clamps were used to secure the cables to the battery, it would be very wise to place a fuse at this end, it is something I intend on adding later. The original battery cables were chopped and then soldered to my new cables, again I had to use a torch and a hell of a lot of solder.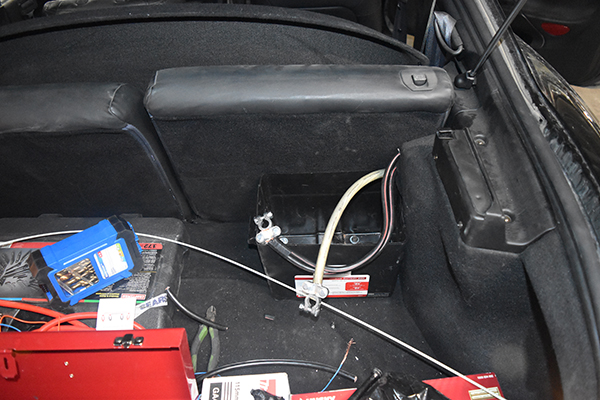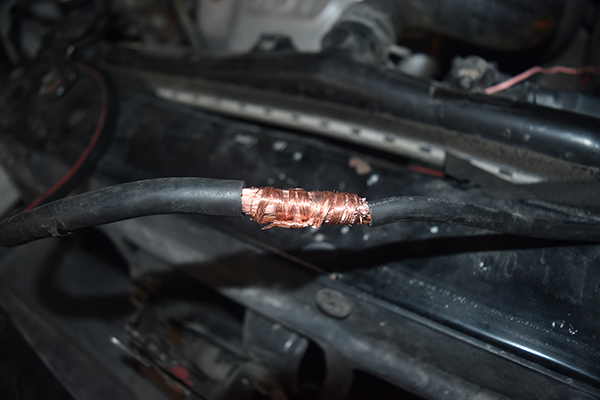 So now the battery is in the rear and there is plenty of space at the front.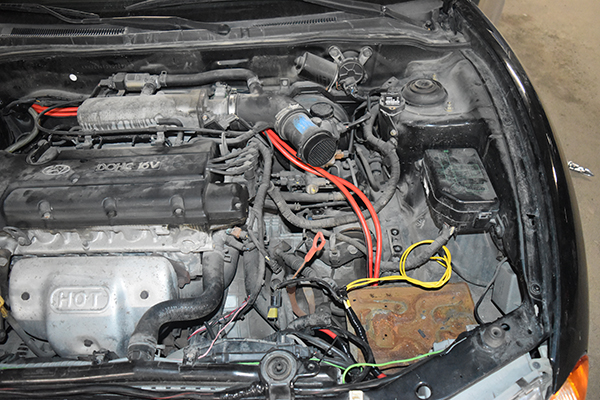 The engine bay was left a little messy because I was converting my transmission the week after, you will see in further projects that the cables have been hidden in the appropriate sheath.
Hello, if you have enjoyed reading this project, have taken an interest in another or want me to progress one further then please consider donating or even sponsoring a small amount every month, for more information on why you may like to help me out then follow the sponsor link to the left. Otherwise you can donate any amount with the link below, thank you!